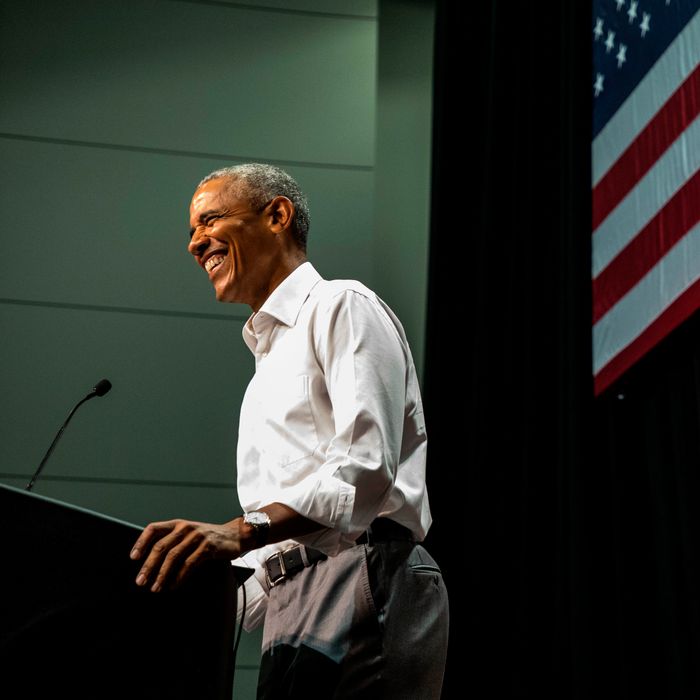 Obama was enjoying himself on Saturday.
Photo: Barbara Davidson/Getty Images
On Friday, President Obama took aim at President Trump by name for the first time since leaving office, delivering a stinging rebuke to the president (and the Republican Party in general.) On Saturday, he delivered his second campaign-style speech in two days, this time at a rally for California Democrats in Anaheim. But before he got down to business and called on voters to "restore sanity" in politics, a very loose Obama told the enthralled crowd a short story about the time he got in a spot of trouble at nearby Disneyland.
His tale involved Kool and the Gang, smoking, and gondolas — all the necessary ingredients for a captivating narrative. Watch below, and reflect on the days when a president's personal life was relatable in any way.