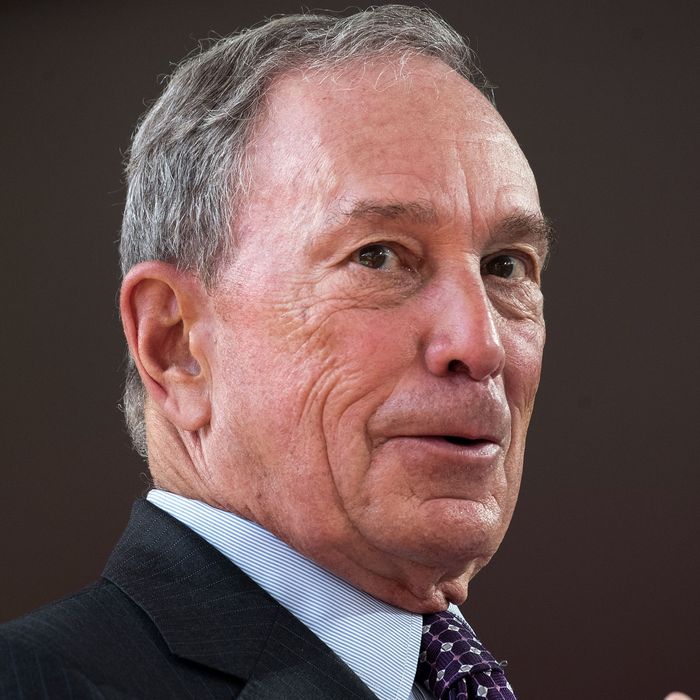 Former New York City Mayor Michael Bloomberg thinks he can take on Trump.
Photo: Drew Angerer/Getty Images
Billionaire ex-New York City mayor Michael Bloomberg is planning to run for president in 2020, according to a report in the Times of London. The report says Bloomberg, who toyed with an independent run for the White House in 2008, 2012, and 2016, is going to run as a Democrat.
He has told confidants that he is planning to join the presidential race, in which several leading business figures could follow the example of Donald Trump and throw their hats in the ring.




"Mike Bloomberg told me he is going to run in 2020," a source said. "He has the money to see it through while other candidates knock themselves out."
This isn't the first hint that Bloomberg, who is worth $52 billion, according to Forbes, is thinking about a White House run in 2020. In June, he reportedly told the attendees of a high-dollar fundraiser that he's "revving up" for 2020. Six months prior, he played it coy when asked about a 2020 run. "I suppose I could," he said. "But I have no plans to run for president."
It's unclear how much support Bloomberg would have among Democrats if he were to launch a bid for the party's nomination. But one Republican has come out in support of the 76-year-old. "If I were a Democrat strategist … and somebody said to me, 'Who do you want to be the Democrat nominee for president of the United States?' there's only one name I would choose … and his name is Michael Bloomberg," Corey Lewandowski said last month.