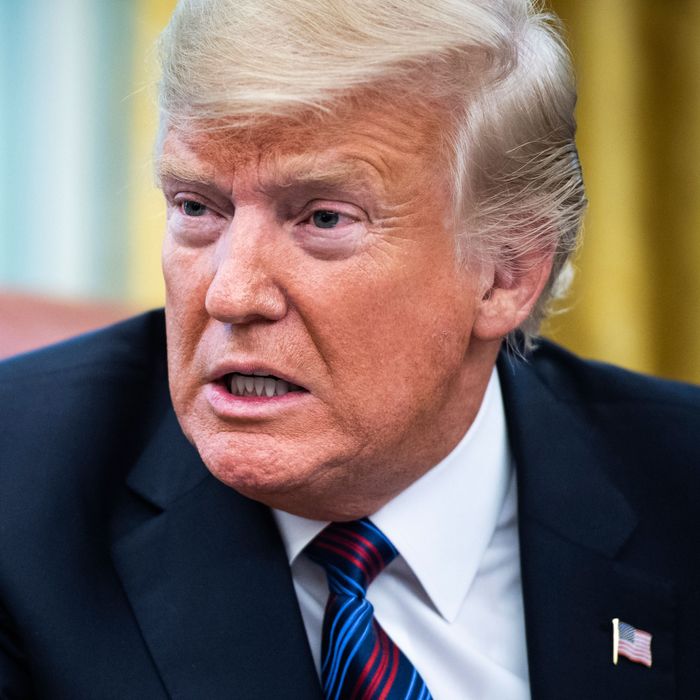 The state — that's him!
Photo: Jabin Botsford/The Washington Post/Getty Images
On Wednesday afternoon, a senior Trump administration official accused the president of having "anti-democratic instincts" and a "preference for autocrats and dictators" in an anonymous New York Times op-ed.
Hours later, President Trump rebutted this preposterous allegation — by ordering the newspaper to turn the op-ed writer "over to government at once!"
"Does the so-called 'Senior Administration Official' really exist, or is it just the Failing New York Times with another phony source?" Trump tweeted. "If the GUTLESS anonymous person does indeed exist, the Times must, for National Security purposes, turn him/her over to government at once!"
To further discredit the idea that he has dictatorial tendencies, the president also suggested that he sees no distinction between the act of abetting his domestic political opposition, and the crime of aiding a wartime enemy of the United States.
Meanwhile, in other tweets published within the past 36 hours, the president implored Congress to enact new restrictions on freedom of the press, suggested that the federal civil service wants the American economy to fail, and offered words of gratitude to North Korean dictator Kim Jong-un.