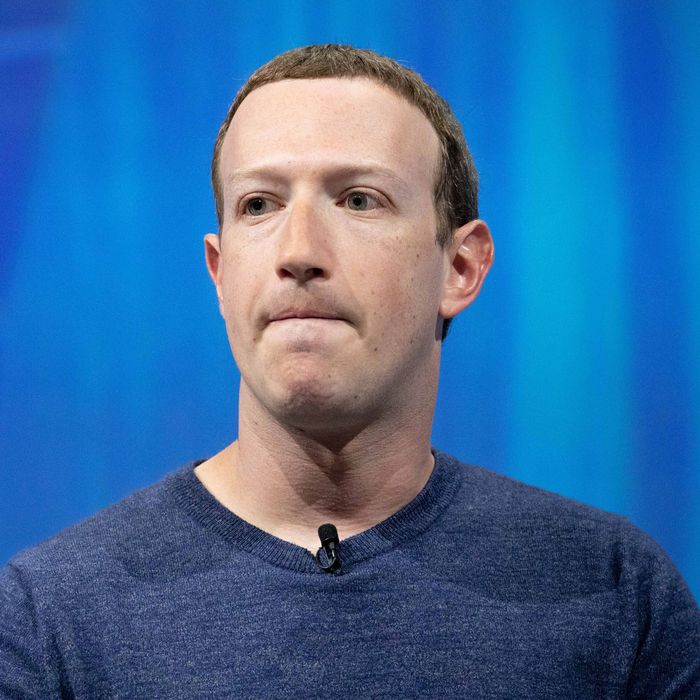 Mark Zuckerberg.
Photo: Christophe Morin/IP3/Getty Images
Facebook announced this afternoon that, ahead of the midterms, it was taking down hundreds of pages that it said had violated the site's terms of service. "Today, we're removing 559 Pages and 251 accounts that have consistently broken our rules against spam and coordinated inauthentic behavior," Nathaniel Gleicher, Facebook's head of cybersecurity, wrote in a statement.
Spam, that's relatively well-defined. "Coordinated inauthentic behavior" is slightly more nebulous, but the key word in there is inauthentic. Gleicher noted that "there are legitimate reasons that accounts and Pages coordinate with each other — it's the bedrock of fundraising campaigns and grassroots organizations. But the difference is that these groups are upfront about who they are, and what they're up to."
The twist here is that the accounts removed from Facebook today are run by Americans, and not by foreign actors trying to mess with American political discourse. According to the New York Times, these included a page called Right Wing News (3.1 million followers) and the left-wing Reverb Press (816,000 followers), both of which had been "verified" by Facebook.
Ever one to quibble about the details, Facebook wants to make very clear that these pages were not being taken down for misinformation, although there was plenty of that. They were being taken down for misusing Facebook's distribution channel.
Gleicher writes that "like the politically motivated activity we've seen, the 'news' stories or opinions these accounts and Pages share are often indistinguishable from legitimate political debate. This is why it's so important we look at these actors' behavior — such as whether they're using fake accounts or repeatedly posting spam — rather than their content when deciding which of these accounts, Pages or Groups to remove."
To translate: Divisive, inflammatory, and misleading political content is fine on Facebook, but the person sharing it has to really mean it.