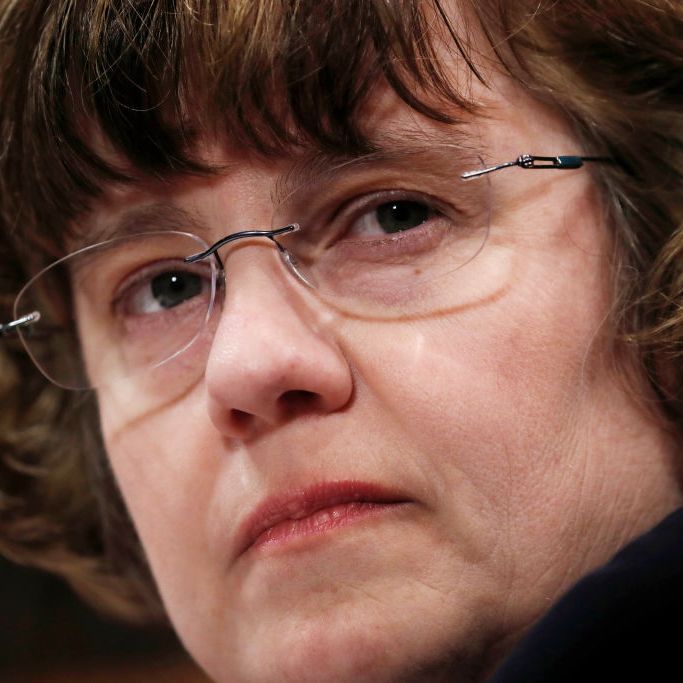 Arizona prosecutor Rachel Mitchell.
Photo: Pool/Getty Images
Rachel Mitchell, the Arizona sex crimes prosecutor who questioned Christine Blasey Ford last Thursday on behalf of Senate Judiciary Committee Republicans, wrote in a memo that no "reasonable prosecutor" would bring a case against Brett Kavanaugh based on Ford's accusations.
Of course, a Senate confirmation hearing is not a criminal trial, which Mitchell acknowledged. Still, in the memo released late Sunday, she wrote, "the world in which I work is the legal world, not the political world. Thus, I can only provide my assessment of Dr. Ford's allegations in that legal context."
In the legal context, here is my bottom line: A "he said, she said" case is incredibly difficult to prove. But this case is even weaker than that. Dr. Ford identified other witnesses to the event, and those witnesses either refuted her allegations or failed to corroborate them. For the reasons discussed below, I do not think that a reasonable prosecutor would bring this case based on the evidence before the Committee. Nor do I believe that this evidence is sufficient to satisfy the preponderance-of-the-evidence standard.
Mitchell went on to poke holes in Ford's story of a sexual assault at the hands of a teenage Kavanaugh. The prosecutor wrote that Ford's account of when the incident took place has been inconsistent. She took issue with Ford's inability to remember details from the night in question, such as how she got to the party where the alleged assault took place. And Mitchell wrote that Ford has "struggled to recall important recent events relating to her allegations."
At times in the memo, Mitchell seems to echo Kavanaugh's defense against Ford's charge, such as when she wrote that the "alleged assault has not been corroborated by anyone she identified as having attended — including her lifelong friend." Kavanaugh repeated some variation on this several times at Thursday's hearing.
Mitchell ends the memo by pointing her finger at congressional Democrats and Ford's lawyers, saying their activities "likely affected" Ford's testimony. She then painstakingly lays out a timeline attempting to demonstrate that.
Notably absent from Mitchell's memo is any mention of the few questions she was able to ask Kavanaugh before GOP senators stopped ceding their time to her.