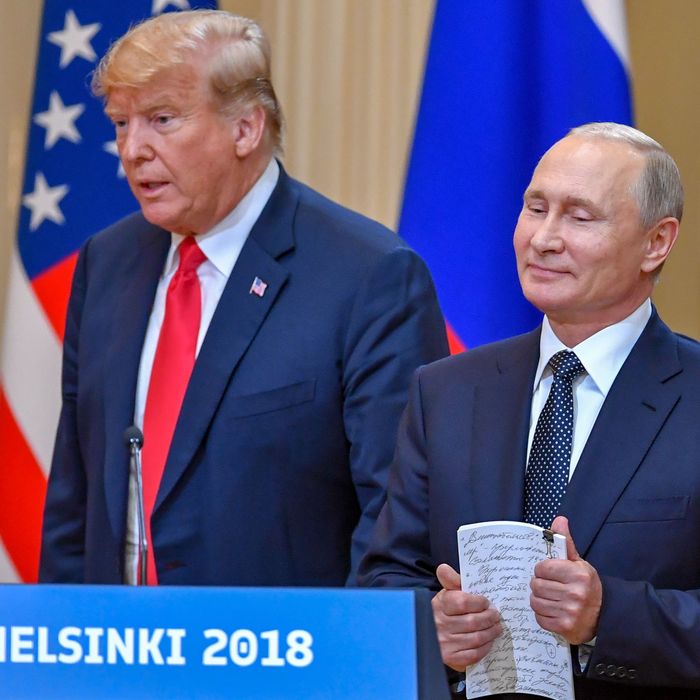 The world doesn't trust Putin much, but it trusts Trump even less.
Photo: YURI KADOBNOV/AFP/Getty Images
From late May to early August, the Pew Research Center contacted more than 26,000 people across 25 countries and asked them a slew of questions about their perceptions of the U.S. and other global powers.
Among the questions in the survey: Are you confident in Donald Trump to do the right thing? Only 27 percent of respondents said they trust the U.S. president. 70 percent said they did not.
That put Trump in fifth place out of the five world leaders Pew asked about. Just ahead of Trump is Russian president Vladimir Putin, who has the confidence of 30 percent of respondents. 62 percent said they wouldn't trust the former KGB agent.
The world leader inspiring the most confidence was the only woman included in the survey, German chancellor Angela Merkel. 52 percent said they have confidence in her, while only 31 percent said they did not.
The Pew survey was a bad one overall for the U.S., with only three countries — Russia, Kenya and Israel — showing an improvement in attitudes toward the U.S. since 2016.