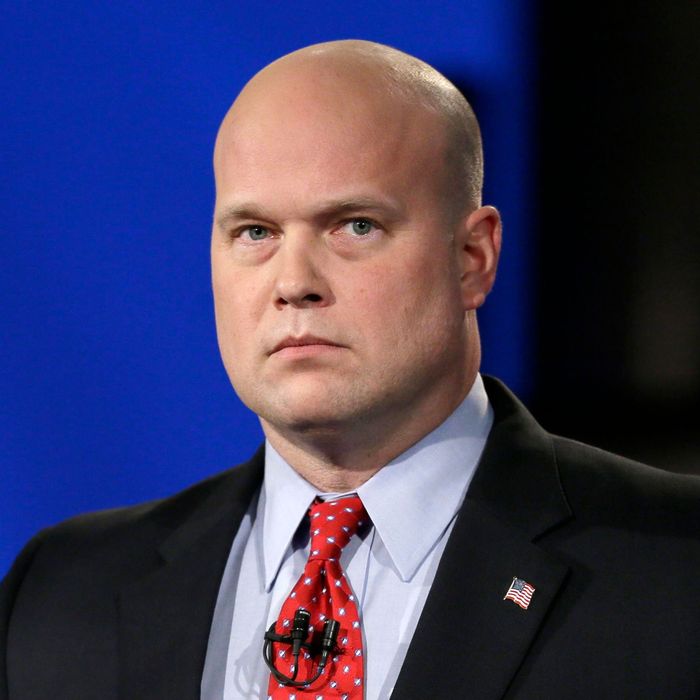 Matt Whitaker.
Photo: Charlie Neibergall/AP/REX/Shutterstock
Attorney General Jeff Sessions resigned this afternoon, leaving the fate of the Justice Department and Robert Mueller's investigation up in the air. Replacing Sessions is Matt Whitaker, a former U.S. Attorney who now works for the Justice Department and has publicly stated that the Mueller investigation is overreaching.
That's pretty much all you really need to know, but there's so much more to learn. And you can learn so much from his old tweets. Mostly they're about football but there's other stuff too.
He loves golf! Just like the president!
He hates working on Friday nights!
He's #justdoinghisjob.
He thinks Gene Simmons is a genius.
Dave Matthews? Also genius.
Bon Jovi? Now that guy's a genius.
UFC.
Not a fan of Barack Obama.
He's gotta have his java!!!!
But no matter what it takes, Matt's willing to buckle down and make whatever sacrifices he needs to.
Good luck doing the president's bidding, Matt!