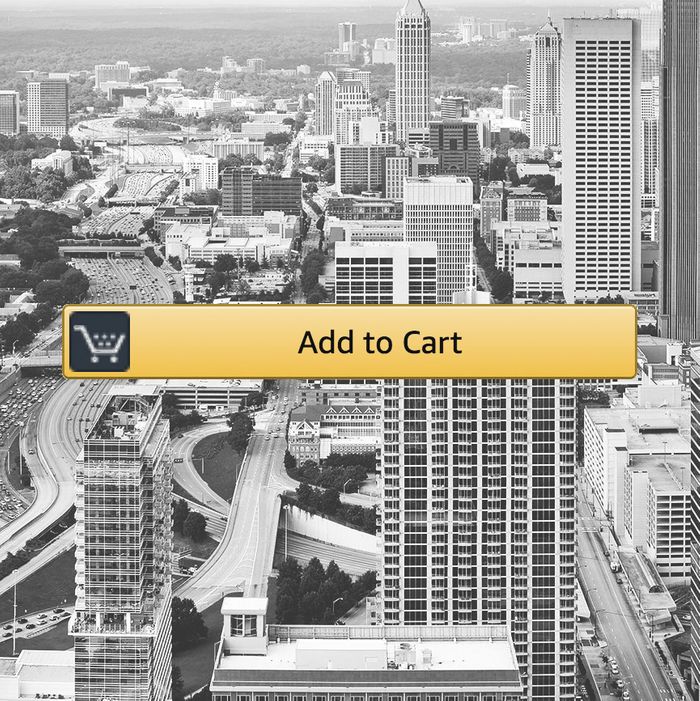 Photo-Illustration: Intelligencer; Photo: Getty Images
So many states tried — and failed — to entice the mighty Amazon. Before the behemoth corporation announced that it would split its new headquarters between Long Island City in New York, and Crystal City in northern Virginia, with a third logistics headquarters in Nashville, Tennessee, a chorus of states promised billions in tax subsidies and development projects to bring the company and its jobs to their locales. The city of Baltimore offered to plan new stops and routes so that its water-taxi service could accommodate Amazon employees. Philadelphia pledged to create an entire team of public employees to liaison with the company, and according to Philadelphia magazine, offered tax subsidies that would have been funded by the construction of a new Tax-Increment Financing District.
In the aftermath of Amazon's announcement, however, Georgia's Amazon bid stands out for sheer breadth. As the Atlanta Journal-Constitution reported on Wednesday, the state planned a variety of perks for the retailer. At Hartsfield-Jackson Atlanta International Airport, Amazon employees would have enjoyed free parking and exclusive use of a new airport lounge. On MARTA, the city of Atlanta's public-transportation system, an Amazon-only car would have distributed the company's products. Put in practical terms, the state planned to surrender public space to Amazon so the corporation could efficiently make a buck. That's troubling enough, but another planned perk would have reallocated even larger chunk of state resources to a project inaccessible to most people.
Had Amazon chosen Georgia to host either of its two headquarters, the state would have created and provided five years of full funding for an institution called the Georgia Amazon Academy. As described on an official state website, Georgia apparently envisioned the academy as "the sustainable foundation for talent development and lifelong education" for Amazon employees, in addition to employees in the corporation's "value chain." The academy would have offered undergraduate and postgraduate classes, boot-camp programs, and an Amazon Georgia recruitment center featuring "state-sponsored professional recruiters" intended to "tap into colleges and universities from Georgia and beyond, in order to support Amazon HQ2's personnel search and hiring activities."
Like the swanky airport lounge and private MARTA car, the academy would have converted the public's money into projects specific to Amazon. But the academy, unlike the lounge or the subway car, would have had far-reaching consequences for Georgians, even if they never stepped foot inside the corporation's offices for work. Georgia intended to promote the academy's course offerings "to K-12 and post-secondary institutions in all twelve regions of the state." "Courses and certificates taught and earned through the Amazon Georgia Academy will help instruct and guide local decisions regarding academic curriculum and student learning choices, helping to transform future young professionals, as well as potentially inform Georgia's entire education ecosystem," the proposal continued. Georgia's reasoning adds a new kink to one of Solomon's more famous proverbs. Train up your children in the way they should go, and when they are old, they will work for Amazon. ( Dallas and Washington, D.C., proposed similar "Amazon University" sites, but based on available details, the projects don't seem as sweeping as Georgia's academy proposal.)
Though its proposals are now moot, Georgia's willingness to reorient itself so fully around Amazon sets troubling precedents for future corporate bids. State officials planned to transform public schools and relinquish public spaces for the glory of Amazon; meanwhile, the state only just closed a funding shortfall that has sapped its public education system since 2002, and after years of cuts, funding for the state's public universities still lags well below prerecession levels. The Journal-Constitution previously reported in 2017 that the state's HOPE Scholarships, which use lottery profits to fund grants for eligible students at public universities, hadn't kept pace with rising tuition rates. We know more about what state government would have done for Amazon employees than we do about its plans to make higher education more accessible to its citizens.
Perhaps Georgia thought that prioritizing Amazon would prove a good bargain — that its investment would pay off as the corporation's presence boosted its economy. But as Emily Badger noted for the New York Times, the corporation's economic impact would have varied depending on its chosen location, and benefits would have been mitigated by the fact that Amazon perceives itself to have little social responsibility to the places it reshapes. Georgia's inducements would have principally benefited Amazon, not just by easing the financial burden of constructing a new headquarters but by establishing the corporation as an aspirational career destination in the public mind. As a strategy, Georgia's combination of swanky exclusivity and educational programming looks a lot like the cynical corporate psychology behind perks for a company's highest-spending customers. "As coach passengers pile into giant 747s and A380s, for example, 'a glimpse of a shower or private suite creates a marker in people's minds. A lot of brands use products like these as an aspirational tool, and class segregation can create something to which people can aspire,'" Alex Dichter, a director at McKinsey who works with major airlines, told the Times in 2016. Cordoning off public resources for the private use of a select few has much the same effect.
For now, there is no Amazon lounge that Georgians will aspire to enter. But the state has shown how far it's willing to bend for big corporations, and the news is bad for everyone but Jeff Bezos.