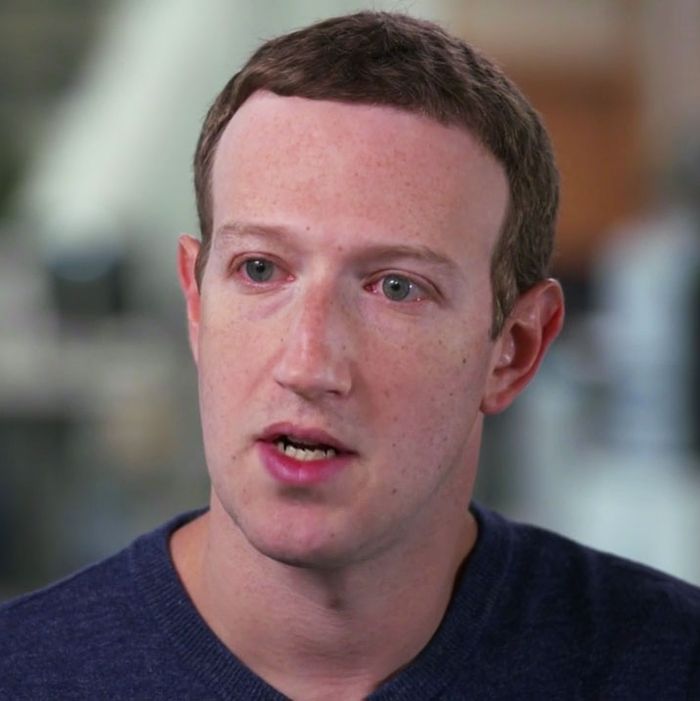 Mark Zuckerberg is getting feistier. The past couple of years have seen Zuckerberg on an apology tour, reckoning with the vast reach of his platform, Facebook, and how it was and is being used by foreign governments to manipulate vast groups of people and violate user privacy. Throughout the long-running publicity blitz, Zuckerberg has been mostly apologetic and crafty, choosing to simply say "I'm sorry" or answer a different question than the one he was asked.
It seems like the page has turned, however. Following last week's damning New York Times report, Zuckerberg described the story as "bullshit" to staff. He's also encouraged leadership to be quicker and more decisive in mitigating risks to the company, and he's pushed out the leadership of his two major acquisitions, Instagram and WhatsApp, installing loyal deputies in their place. An interview that aired last night on CNN noted that "Mark Zuckerberg stands his ground." He was described as "defiant."
With increasing frequency, Zuckerberg has to answer the question of why people should trust him. It seems like he's been fielding that query for a year and has not yet managed to convince reporters or the public of his trustworthiness. But the simple fact is that Zuckerberg doesn't need to do anything, because there is no structure in place for anyone to penalize him.
There are no regulatory frameworks in place to deal with online privacy effectively in the modern age. Wall Street can't really force changes in Facebook's leadership because Mark Zuckerberg single-handedly controls voting power.
The only people who might be able to get Facebook to fix anything are users. If they fled the service in high enough numbers, they could force Facebook to change, but even millions of people are a drop in Facebook's 2 billion users bucket. And deleting Facebook is like deleting old contacts from your phone — you could do it but … what if you need it for something? And Facebook still would own Instagram and WhatsApp, anyway.
As it stands now, there is no check on Facebook's power — either from users, financial stakeholders, or governments. In private and in public, Zuckerberg seems more and more comfortable making that clear.