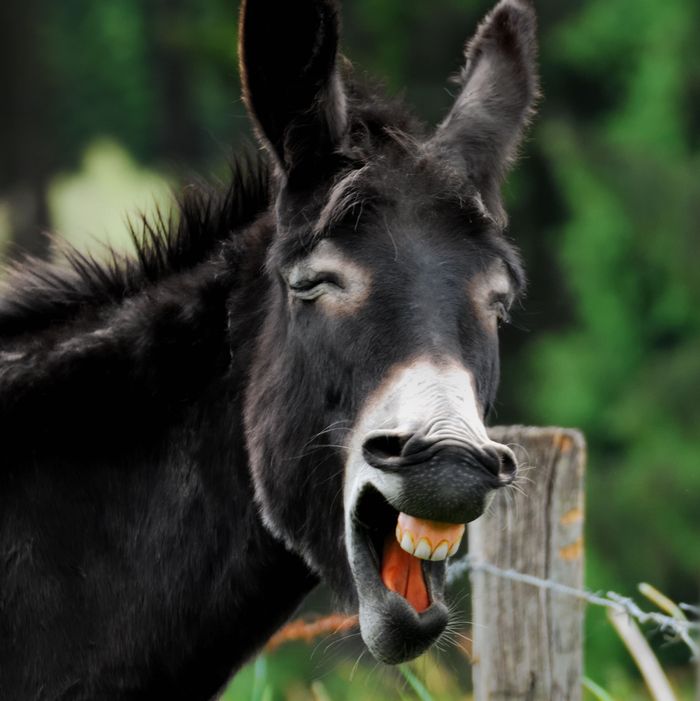 All in all, it was a good year to be a donkey.
Photo: Getty Images/iStockphoto
Just over three weeks after the so-called Election Day (increasingly a misnomer in a country with so much early voting and late counting), the last House race was finally called, ending the 2018 midterm elections. Yes, there remain secretary of State runoffs in Georgia (December 4) and Louisiana (December 8) that matter a great deal locally. But from a national perspective, the House, Senate, and gubernatorial contests that involved and absorbed the country are over.
The final House race to be called was in some respects emblematic of the entire struggle for House control. In the 21st District of California (a Central Valley district carried by Hillary Clinton in 2016), incumbent congressman David Valadao was called as the winner by the Associated Press on election night; he had a solid 4,000-plus vote lead, and was never considered a likely loser during the campaign (his race was rated a noncompetitive Likely Republican by the Cook Political Report). But late ballots, mostly from votes-by-mail that met the state's condition of having been postmarked by Election Day, steadily eroded Valadao's lead (as it did the votes of most GOP statewide and congressional candidates in California in the days following the election), and ultimately gave Democrat TJ Cox the victory, as called today by the Los Angeles Times. It means Democrats flipped a remarkable seven House seats in California this year, and it brought the Democratic Party's total net gains to a nice even 40 seats (they flipped 43 seats and lost three of their own).
Those gains are well above the average post–World War II midterm House gains (over 18 previous cycles) for the party that does not control the White House (26 seats), and significantly above the average gains when the president's approval rating is below 50 percent (33 seats). The non-presidential party won more than 40 House seats in 1946, 1958, 1966, 1974, 1994, and 2010, and won less than 40 in the other 12. Given the GOP's advantages via its control of redistricting and the more efficient distribution of its voters, it was a pretty impressive performance by the Donkey Party, reflected not just in seats gained but in an eight-point margin in the national House popular vote. Add in the fact that this midterm generated the highest turnout (an estimated 49.4 percent of eligible voters) of any non-presidential election since 1914, and it was a banner year altogether.
Democrats obviously fell short in their hopes of flipping the Senate as well as the House. But the unlikelihood of that ambition is demonstrated by the fact that Democrats won 22 of 35 contests (counting the Mississippi runoff on November 27), including eight in states carried by Donald Trump in 2016, and still lost two net Senate seats. That result was very good news for an otherwise battered GOP, and will preserve their ability to block Democratic legislation and confirm Trump's appointees. But given the landscape, it would have taken a truly enormous Democratic tsunami to have taken back the Senate.
At the state level Democratic gains could have been larger; Republicans won several very close gubernatorial races (notably in Florida, Georgia, and Iowa) that Democrats would have dearly loved to have taken away from them. But the net gain of seven governorships and seven state legislative chambers went a considerable distance to get Democrats out of the deep hole they dug themselves in the 2010 and 2014 midterms, with one more cycle available to make additional gains before the next decennial redistricting occurs. There were several state results, moreover, that had real psychic value to Democrats everywhere: the defeat (after repeated failures) of the hammer-headed conservative villain of Wisconsin, Scott Walker; the rejection by voters of the latest extremist determined to wreck Kansas, Kris Kobach; and the elimination of the highly frustrating GOP lock on the New York Senate.
In any event, the 2018 midterms should have gone a long way toward removing the bitter memories of 2016 in many Democratic minds. Politics won't taste sweet to left-of-center Americans until Donald Trump is a bad memory and they can return to arguing with each other about how to govern a troubled and divided country. And Republicans need to look at the results and perhaps rethink their decision to sink or swim with their strange and erratic leader.