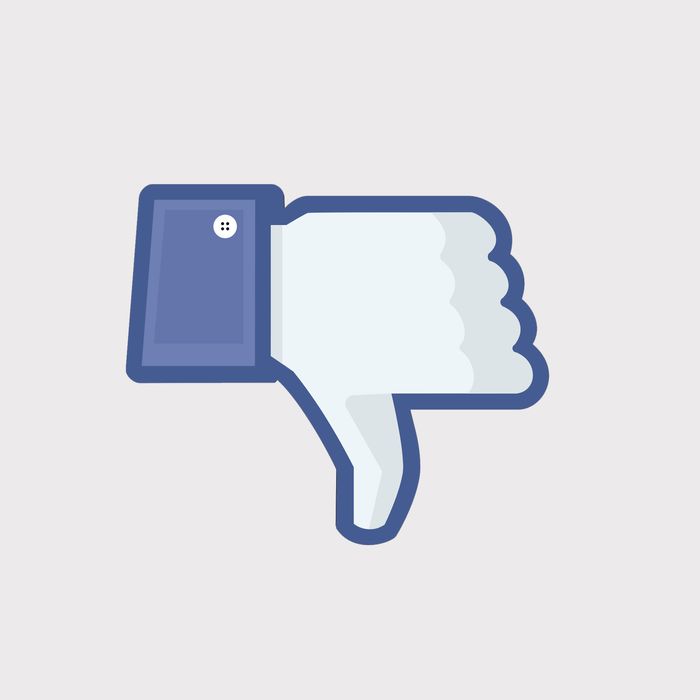 Illustration: Intelligencer
Facebook's reputation has only continued to get more sullied in recent weeks, and it's taking a toll on employees. According to a new report Wednesday from BuzzFeed News, things over at the old FB are, well, kind of grim.
"People now have burner phones to talk shit about the company — not even to reporters, just to other employees," one former employee said. Another described the current scene as a "bunker mentality," meaning that after nearly two years of continuous bad press some people are, to borrow a phrase, leaning in as hard as they can to cope. "It's otherwise rational, sane people who're in Mark's orbit spouting full-blown anti-media rhetoric, saying that the press is ganging up on Facebook," said the former employee.
Employees also referenced Dara Khosrowshahi, the current CEO of Uber who was brought in to take over for Travis Kalanick and clean up his mess. The suggestion here is that bringing in somebody new, somebody who isn't Mark Zuckerberg or Sheryl Sandberg, could help fix Facebook. This, of course, seems highly unlikely and, as BuzzFeed notes, loyalty to leadership at Facebook runs deep. But, to Khosrowshahi's credit, the strategy seems to be working at Uber thus far. Maybe there's something to that idea.