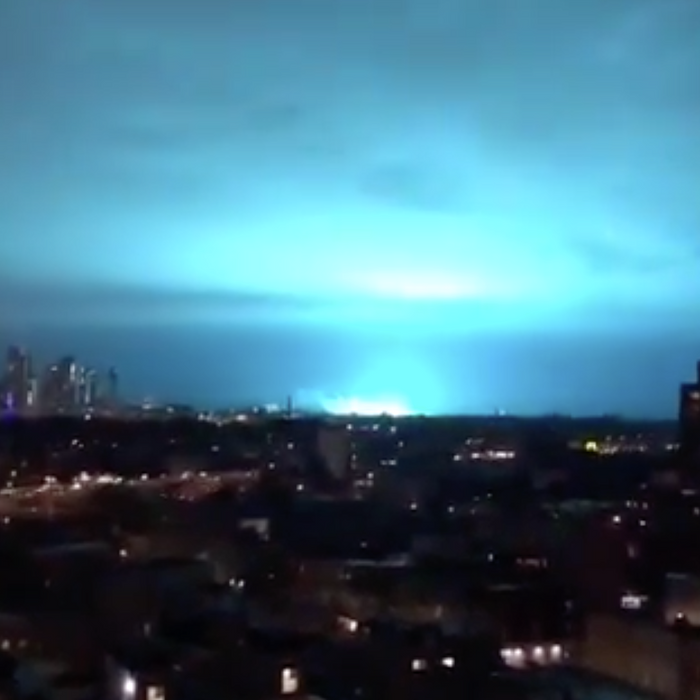 A transformer explosion in Queens turned the night sky blue.
Photo: @NYCSpeakerCoJo
An explosion at a Con Edison plant in Queens Thursday night temporarily turned New York City's sky blue, sparking fears of an alien invasion and knocking out power at LaGuardia Airport.
The NYPD said in a tweet that a transformer exploded and the resulting fire was quickly brought under control. The New York City Fire Department tweeted that the incident took place at a ConEd substation at 1740 31 Street in Astoria. "There are no injuries reported, and no fire," the Fire Department said in a tweet.
Eric Phillips, press secretary for Mayor Bill de Blasio, tweeted that the lights were "not aliens." The NYPD confirmed this in a tweet.
The mayor himself provided an update in a tweet that said power had been restored at LaGuardia.
This is a developing news story and this post has been updated throughout.