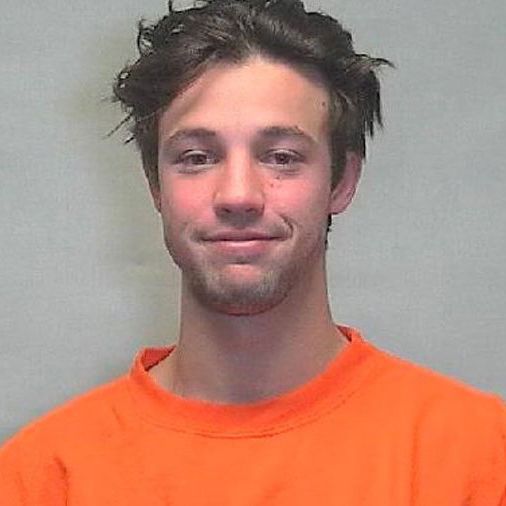 Photo: Aspen Police Department
Cameron Dallas made a name for himself during the glory days of Vine. He then pivoted into more mainstream fame, best known for his work on YouTube; a Netflix show, Chasing Cameron; and appearances in a few movies a teen you know probably saw. Last week, the 24-year-old found himself something new to be known for … an assault arrest.
He was arrested on Saturday morning at a hotel in Aspen, Colorado, where he was reportedly staying. Police were called to the hotel and when they arrived they found a man bleeding from the face. "On further investigation officers arrested Cameron Dallas," Bill Linn, assistant chief for the Aspen Police, said in a statement. He has since been released on a $5,000 bail and is scheduled to appear in court at the end of the month on a charge of second-degree assault.
On Twitter, Dallas posted his mug shot and said the incident was self-defense. He also wrote that 2019 is going to be an amazing year. Which, if the bar for amazing is not getting arrested for assault, then true. Though the year is still young.
As far as year-end and/or new year's drama goes, Dallas's alleged assault still comes in second place to Logan Paul kicking off 2018 by vlogging a dead body and becoming a worldwide villain in a matter of hours. Paul ended 2018 by getting his first tattoo with some hand-holding from his brother, Jake, who has several tats, including a sizable automatic rifle decorated with the Gucci logo on his thigh. (In 2018, the younger Paul went on a very vocal mission to "end school shootings.")