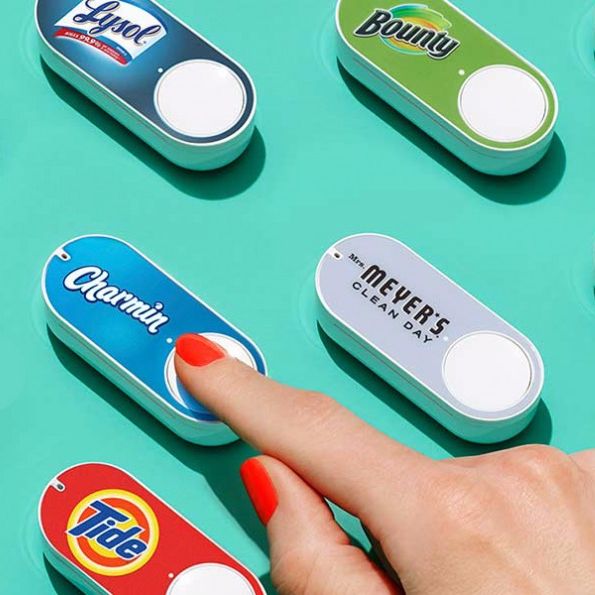 We apologize for the wordplay.
Photo: Amazon
Amazon has run into a bit of a legal snag in Germany this week, following a court ruling about its Dash buttons. The court found that the devices violate the country's consumer protection law.
The Dash button, which was launched in 2015, is meant for products that users might order repeatedly, like trash bags or snacks (or, in my case for a brief stretch, Gatorade). It's a button that syncs to a user's Wi-Fi network and their Amazon account, and lets them re-up simply by pressing the button. Amazon also implemented similar one-click functionality on its front page with virtual Dash buttons. The problem with this, according to the court, per Reuters, is that it does "not give sufficient information about the product ordered or its price."
"We are always open to innovation. But if innovation means that the consumer is put at a disadvantage and price comparisons are made difficult then we fight that," said Wolfgang Schuldzinski, the head of the consumer-protection watchdog group that brought the case against Amazon, Verbraucherzentrale NRW.
He's got a bit of a point. The slightly devious point of the Dash button is that users reliant on Prime's two-day shipping will have blind faith in Amazon's ability to offer items at the lowest price. You can double-check and cancel your order during a brief window after a button-press, but the whole point of a Dash button is to negate any need to do so.
The ruling body would not grant Amazon an appeal, but the company told Reuters that the buttons complied with German regulations and that they would pursue the issue through other channels.