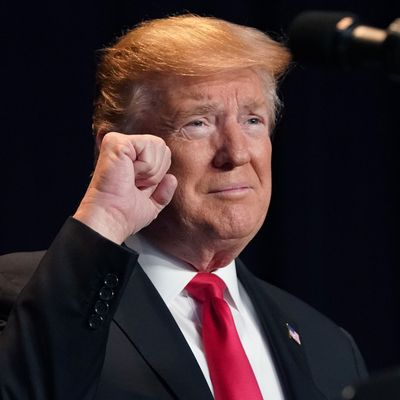 Donald Trump at the 2019 National Prayer Breakfast.
Photo: Chris Kleponis/Getty Images
Speaking Thursday morning at the National Prayer Breakfast in Washington, D.C., President Trump praised "people of faith" for pushing America toward progress by, among other things, abolishing civil rights.
"Since the founding of our nation, many of our greatest strides, from gaining our independence to abolition of civil rights, to extending the vote for women, have been led by people of faith and started in prayer," Trump said.
Clearly, Trump misspoke. He would never so publicly praise rolling back civil rights. He prefers to do that kind of thing quietly.