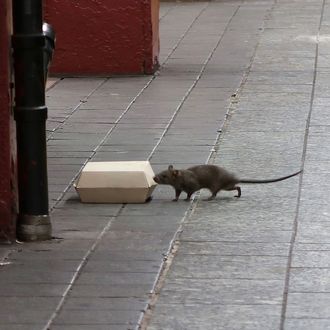 Look, a rat! What a great start to a viral video.
Photo: Gary Hershorn/Getty Images
Do you live in the greater New York City area? Do you frequently ride the subway? Have you experienced true and deep misery riding the subway? If you answered yes to those first two questions, you almost certainly answered yes to that third one. So why not make that misery work for you? Cash in on your deeply terrible, near-death commuting experience. Go viral! Get internet famous for 10 seconds. Sell your video or pictures or whatever to an internet content farm and buy yourself some nice cases of seltzer with the profits. But how, you might be asking yourself now that you've realized this is a totally brilliant and attainable idea. Allow me to explain.
Almost
get
eaten
by
an
escalator.
Miss
an
important
life
moment.