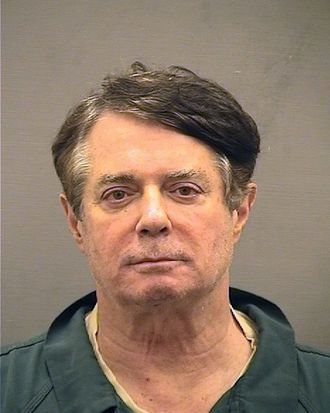 Photo: Alexandria Sheriff's Office
On Wednesday morning, shortly after Paul Manafort was sentenced to 43 additional months in prison for two counts of conspiracy, Trump's former campaign chairman received some more bad news: the State of New York had charged him with mortgage fraud and over a dozen other felonies.
In a 16-count indictment, the state alleges that, from December 2015 to March 2016, Manafort falsified business documents to receive millions in residential mortgage loans. Unlike the charges filed in federal court, President Trump would not be able to pardon Manafort if he is convicted for a state crime. ""No one is beyond the law in New York," said Manhattan District Attorney Cyrus R. Vance.