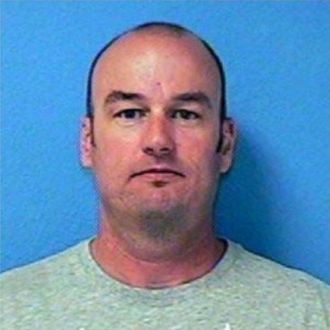 Christopher Hasson.
Photo: U.S. Attorney's Office for the District of Maryland
Prosecutors have released troubling new details in the State of Maryland's case against Coast Guard lieutenant Christopher Hasson, who was indicted in February on gun and drug charges. According to court filings reported by CNN on Wednesday, Hasson had searched for the home addresses of two unnamed Supreme Court justices and for the phrase "please god let there be a race war." Hasson also reportedly targeted two social-media-company executives, who aren't named in reports.
Also on Wednesday, prosecutors outlined the basis for charging Hasson over the discovery of silencers at his home. The devices, they wrote, "serve one purpose: to murder quietly. The defendant intended to do so on a mass scale, and his detention has thwarted his unlawful desire." Hasson pleaded not guilty in March and has a court appearance scheduled for Thursday. His defense team has argued that the charges against him are not severe enough to keep him in detention during his trial. Prosecutors, however, argued in today's filings that he is too dangerous to release.
The State of Maryland's case established Hasson as a zealous white supremacist with a hit list that included prominent Democrats and journalists, as first reported by Seamus Hughes of George Washington University's Program on Extremism. Hasson's ties to organized white nationalism are deep. He wrote to the late Harold Hovington, a prominent neo-Nazi, and expressed admiration for Anders Breivik, the Norwegian white nationalist who murdered 77 people in 2011. In Hasson's home, investigators also discovered the hit list of Democrats and journalists, along with 15 firearms and 1,000 rounds of ammunition. "I am a long time White Nationalist, having been a skinhead 30 plus years ago before my time in the military," Hasson wrote in a document uncovered by prosecutors. He also espoused support for a white homeland and wrote in one draft email, "I am dreaming of a way to kill almost every last person on earth."
The Hasson case coincides with a national increase in reported hate crimes. In February, the Southern Poverty Law Center announced that reported hate crimes had increased for the fourth year in a row; the civil-rights organization speculated that President Trump's rhetoric was exacerbating that violent trend. Researchers from the University of North Texas found in March that "counties that hosted political rallies with Donald Trump as the headliner in 2016 saw a 226 percent increase in hate crimes," compared with counties that did not host Trump, Vox reported. Correlation is not causation, as the researchers themselves pointed out, but they did conclude that Trump's rhetoric could be a factor, adding, "[S]uggestions that this effect can be explained through a plethora of faux hate crimes are at best unrealistic." Hasson faces dramatic charges, but he's a symptom, not an anomaly.
Though Hasson isn't facing terrorism charges, prosecutors in February did refer to him as a would-be domestic terrorist, and it's difficult to argue with the validity of that label. Wednesday's filings reinforce an unsettling conclusion: Hasson allegedly aspired to join the ranks of history's most violent white nationalists and had amassed the tools necessary to make those ambitions come true. If a Coast Guard program hadn't flagged Hasson's suspicious use of a work computer, he might have been able to carry out a significant attack just like the killers he admired.