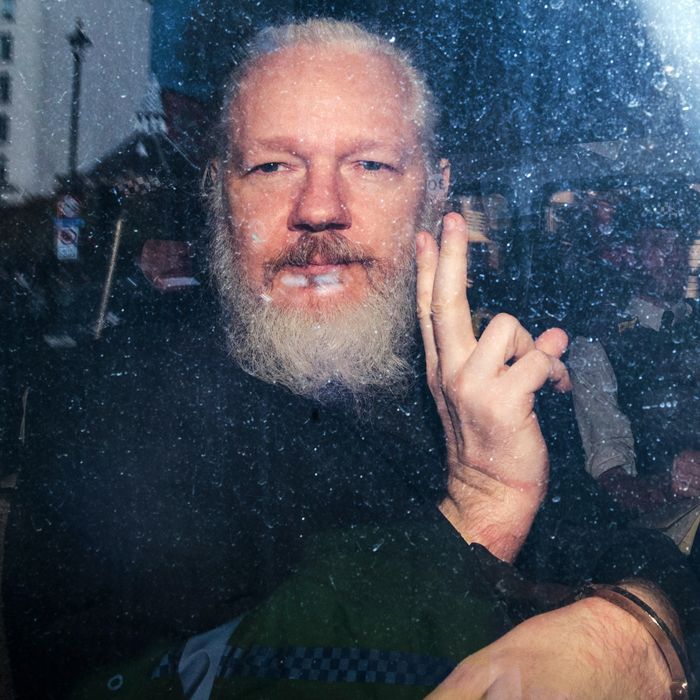 Julian Assange in police vehicle upon his arrival at Westminster Magistrates' Court.
Photo: Jack Taylor/Getty Images
In March of 2018, a grand jury indicted WikiLeaks founder Julian Assange on one count of conspiracy to commit computer intrusion. That indictment was unsealed Thursday, just hours after Assange was forcibly removed from the Ecuadoran embassy in London after the South American country revoked his asylum over "his repeated violations to international conventions and daily-life protocols."
The indictment, which concerns the 2010 release of classified documents obtained by Army private Chelsea Manning, can be read below.