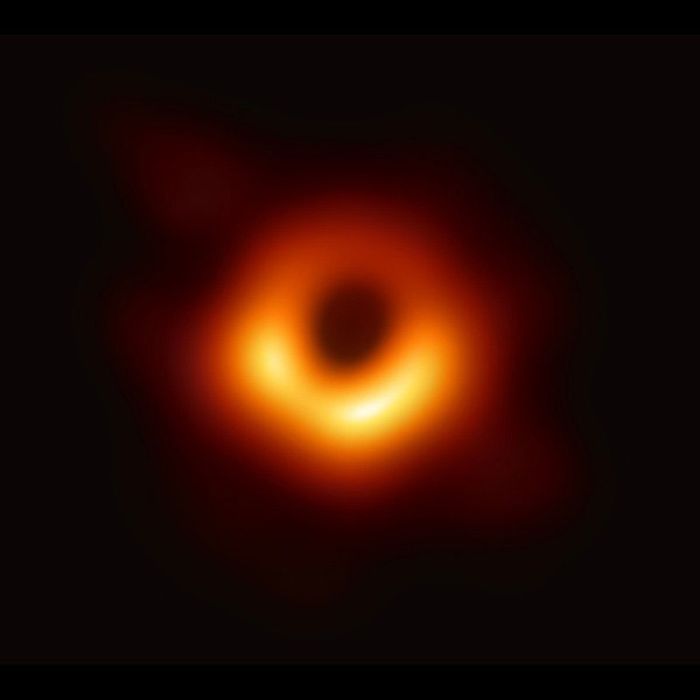 The black hole at the heart of Messier 87.
Photo: Event Horizon Telescope Collaboration
The unseeable can now be seen.
For the first time ever, astronomers have photographed a black hole. This massive void has a mass 6.5 billion times larger than the sun and lies at the center of Messier 87, a galaxy 55 million light-years away. That might explain why the picture is kind of blurry.