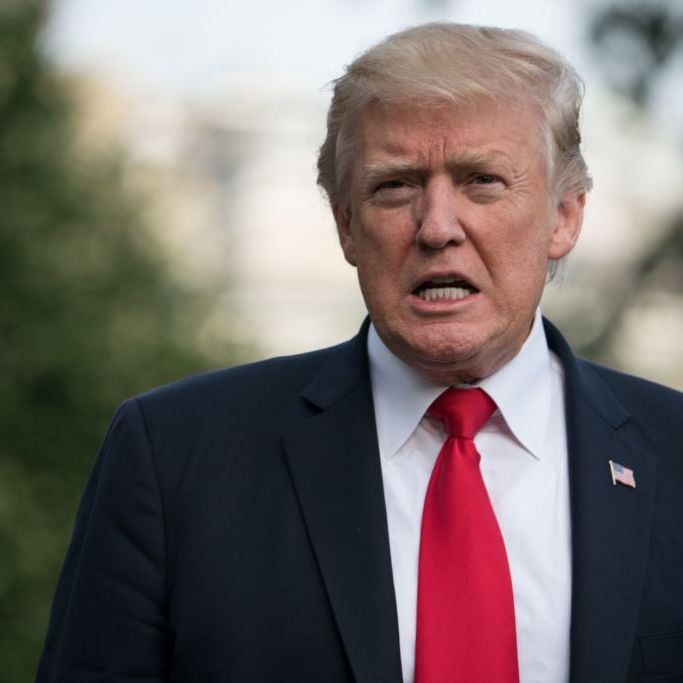 Photo: AFP Contributor/AFP/Getty Images
In the countdown to the release of the redacted Mueller report on Thursday, Trump's staffers have several reasons to worry, even if the president reportedly remains unfazed. First, there's all the work to do summarizing the 300-plus page report for a president who is "unlikely" to read it, just as he's unlikely to read anything longer than a news chyron. Second, CNN reports that aides anticipate a post-Mueller meltdown from the president, assuming that the special counsel's findings conflict with his claims of "total exoneration." But perhaps most troubling for White House aides is the likelihood that the report will reveal them as a source of negative information about the president — the type of admission Trump might call a leak.
According to NBC News, White House aides and former officials fear that the Mueller report will out them as sources of information that would embarrass the president. Aides have reportedly asked the special counsel's office if "the names of those who cooperated" will be redacted, but the Justice Department has "refused to elaborate."
One source who spoke to NBC News said there is "breakdown-level anxiety" among some staffers who cooperated with the investigation, despite doing so at the direction of Trump's legal team. "You have a whole bunch of former White House officials and current White House officials, but especially former White House officials, who were told to cooperate," one ex-staffer said. "So people went and did that, and now the uncertainty is just how much of that information is going to be in that report and how identifiable to individuals is it going to be. And nobody knows."
The ex-staffer added: "Even if names are redacted or names aren't in the report to begin with, it could be situations people were asked about and they answered truthfully that at least for some people — specifically the president — would be identifiable because the situation applies to just one person."
"Nobody has any idea what this is going to look like on Thursday," the former official told NBC News. But if the release of the Mueller report shakes out as poorly as Trump's team fears it will, the Department of Homeland Security might not be the only wing of the Trump administration to see a purge in April.