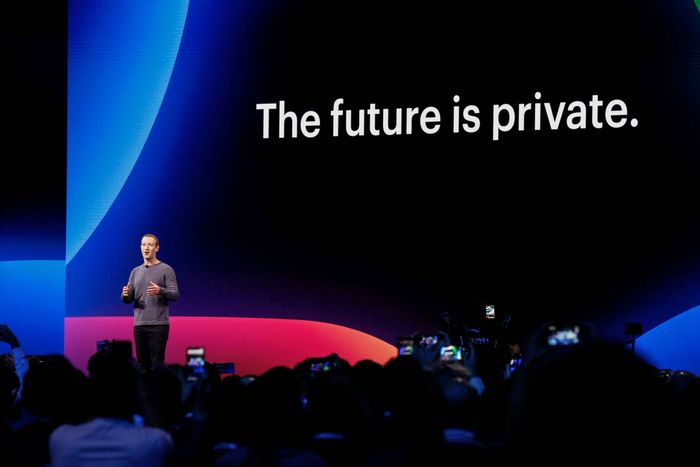 Photo: Amy Osborne/AFP/Getty Images
Today, Facebook announced "The future is private." CEO Mark Zuckerberg went out on the big stage and said the company really cared about privacy now. Those first 15 years? Privacy wasn't a big deal. But now? It's all about the private parts. Groups, Messenger, WhatsApp, encryption — that's apparently what Facebook is all about. The new Facebook is tiny, little, private spaces to share even more intimate details about your life with only a handful of people (and also Facebook).
Another thing Mark Zuckerberg is all about? Jokes! He tried some jokes. Here's a funny bit that Zuckerberg had about privacy, as experienced via the F8 livestream.
Now look, I — [laughs] I get that a lot of people aren't sure that we're serious about this. [Mark grins, maybe one person in the audience laughs] I know that we don't exactly have the … the strongest reputation on privacy right now, to put it lightly. [crickets; Zuck is clearly holding in giggles] But I'm committed to doing this well.
What a hoot! I guess you could say that Facebook has a horrible reputation regarding privacy, and nobody trusts Mark Zuckerberg and his leadership team as far as they can throw him.
Of course, you can't really take what Facebook says in these keynotes at face value. Its Clear History tool, announced last year to give users more control over tracking data Facebook had collected, is still nowhere to be found. Furthermore, these privacy enhancements are an addition to Facebook's feature set, not a replacement for its current products.
But, hey, at least Mark's got jokes now?