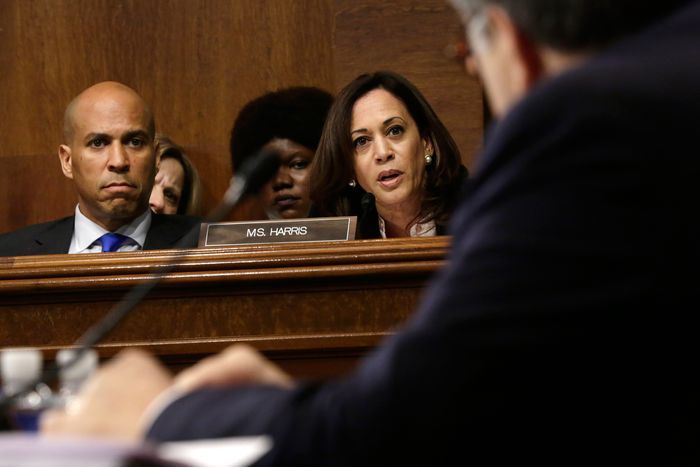 Photo: Alex Wong/Getty Images
Though Kamala Harris's record as a prosecutor might not be helping her with the left in her run for the Democratic presidential nomination, her past as California's "top cop" has certainly prepared her for her role on the Senate Judiciary Committee. During Attorney General William Barr's testimony regarding his handling of the Mueller report, Harris cemented her reputation — already established during the Kavanaugh hearings — as the Senate Democrats' most acute questioner.
So much so that fellow senator and 2020 hopeful Cory Booker had to stifle his laughter as Harris asked the attorney general if the president or someone else in the White House "suggested that you open an investigation of anyone." As Barr stumbled through his answer, Booker, in the background, had to collect himself. At least someone found some humor in Barr's abandonment of his role in exchange for being President Trump's fixer.