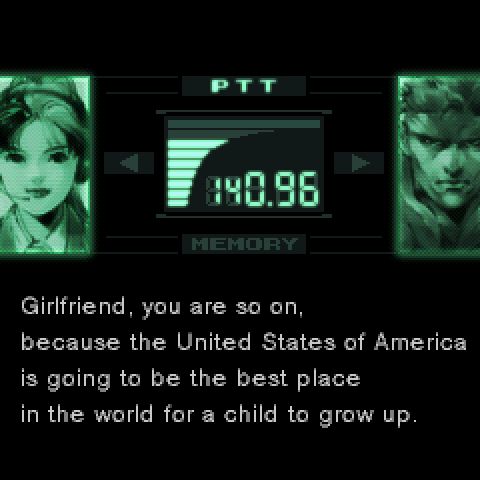 Photo: Konami/Marianne Williamson
Last night, author, spiritualist, and lover Marianne Williamson captivated America during night two of the Democratic primary debates. Her policies and declarations entranced a nation, and it seemed at times like she was operating on a different astral plane. She reminded me of another brave thinker: Hideo Kojima, creator of Metal Gear Solid, the blockbuster stealth-action video-game series. Metal Gear mixes complex geopolitical military situations with, like, nuclear mechs and psychic troops — much like Williamson mixes presidential politics with … crystals. Anyway, they have more in common than you'd think.
Marianne Williamson or Metal Gear Solid?
The task is simple. Determine whether the quotes below are from Democratic presidential primary candidate Marianne Williamson, or a character from Hideo Kojima's Metal Gear Solid video-game series.