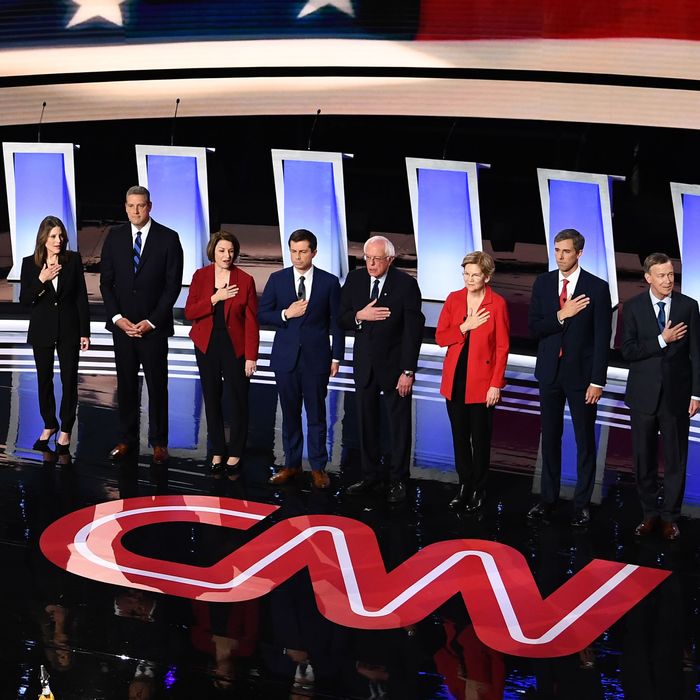 Night one of the CNN Democratic debate.
Photo: BRENDAN SMIALOWSKI/AFP/Getty Images
Less than an hour into Tuesday night's Democratic debate, an enormous problem emerged in Detroit's Fox Theatre: CNN's awful debate format.
The problems emerged in the first moments of the debate. Each of the ten Democratic candidates were individually introduced, like two starting lineups in a YMCA co-ed basketball game. Then came the presentation of colors, the singing of the national anthem, and the first commercial of the night, all before any candidate spoke.
Once the debate part of the debate began, a new issue appeared: the time limits and CNN anchor Jake Tapper's relentless enforcement of them.
Tapper was also criticised, by Senator Bernie Sanders, for the questions he asked.
Forty-five minutes into the debate, some began to wonder if Tapper was going to let his colleagues speak.
He eventually did, but once Dana Bash and Don Lemon began asking questions, the problems with the strict enforcement of the time limits didn't end. And here's what that matters: