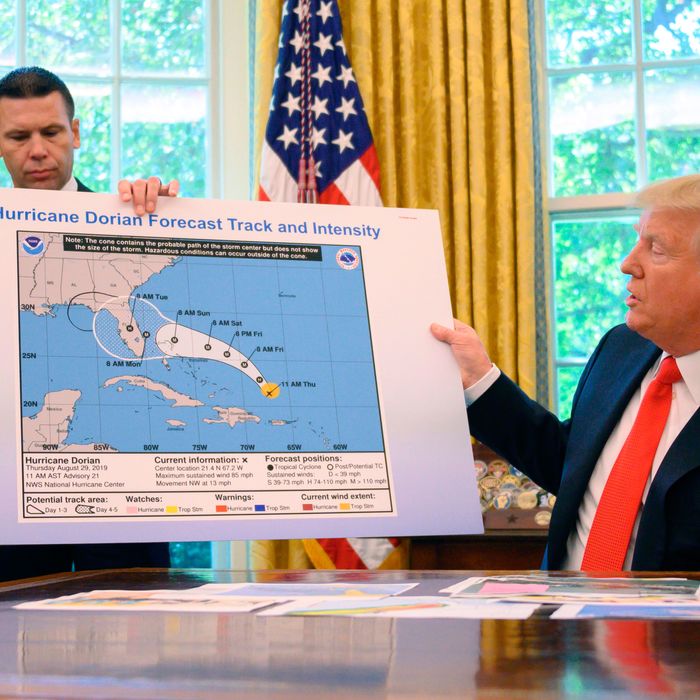 The man himself is a meme.
Photo: Jim Watson/AFP/Getty Images
It might be the dumbest controversy of the entire Trump administration — or at least of the last week. On Wednesday, in an attempt to cover up inaccurate statements he'd previously made about Hurricane Dorian threatening Alabama, President Trump showed White House reporters a map altered to suggest the storm had once been expected to drive deep into the Heart of Dixie. But the alteration — a big black bubble on the end of a big white bubble — was obvious. And soon, Trump Sharpie memes were born.
Bloomberg reported that Trump drew on the National Hurricane Center map himself, which makes perfect sense. This issue, which Trump continued braying about on Twitter Thursday, is a microcosm of the man. It illustrates his inability to admit he's wrong, his willingness to bend facts to meet his fiction, and the nonchalance with which he lies. And it had people imagining all the other things he might like to alter with a Sharpie.
Here are some of the best Trump Sharpie memes: