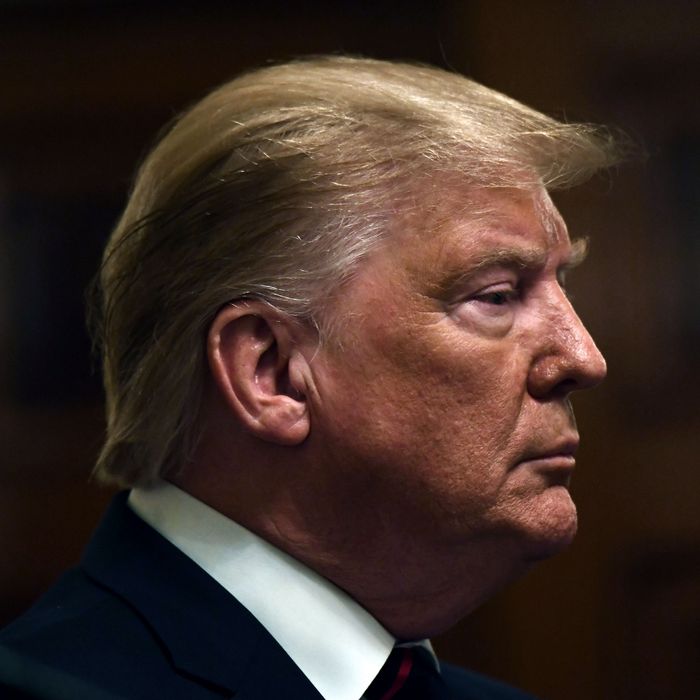 A strange guy.
Photo: Brendan Smialowski/AFP via Getty Images
After President Trump gave Turkish president Recep Tayyip Erdogan the green light to invade northern Syria last weekend, thus unleashing chaos in the region, Trump wrote him a very strange letter. The message, obtained by Fox Business's Trish Regan, carries a straightforward theme: that Erdogan should show military restraint. But the prose style and phrasing, which includes the lines "Don't be a tough guy. Don't be a fool!" are so surpassingly weird in a high-level diplomatic context that many wondered if the note was authentic. It is.
In an unfortunate coda to this surreal episode, the BBC reported that upon receiving the letter, Erdogan dismissed it and promptly threw it in the trash.
Read the whole thing below: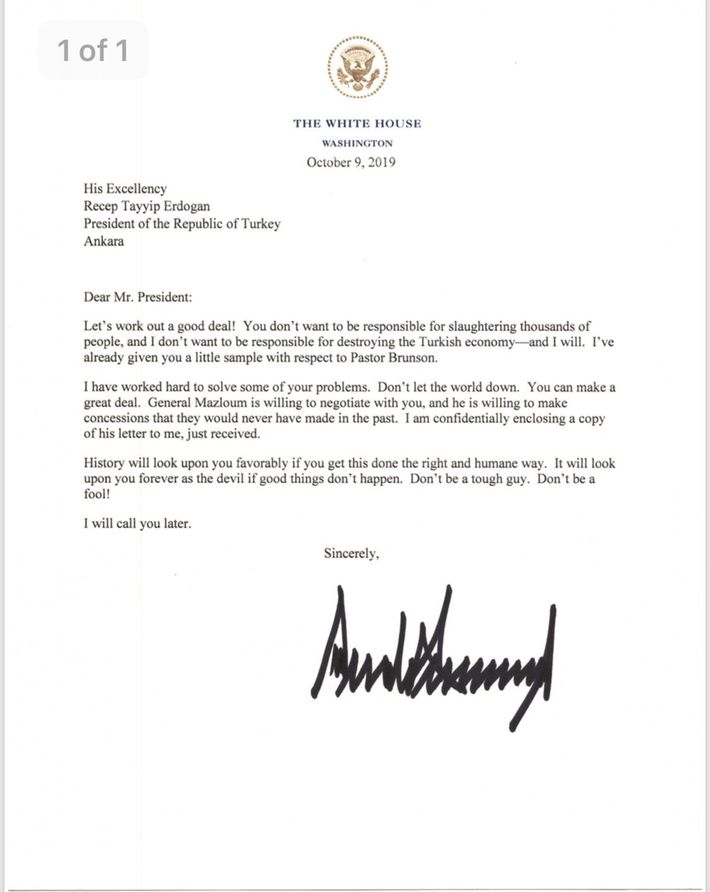 Correction: Due to a transcription mistake, this post initially read that Trump told Erdogan to "be smart." He actually told him "don't be a fool." We regret the error.