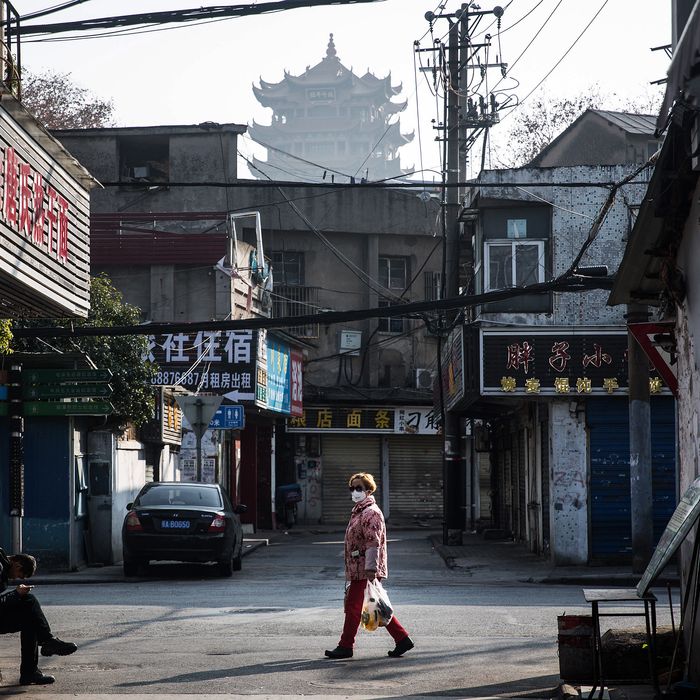 A woman wearing a protective mask walks in the street on January 31, 2020 in Wuhan.
Photo: Stringer/Getty Images
The 2019nC0V coronavirus has infected 29,000 and killed more than 800 people in and around the city of Wuhan in China's central Hubei province, but life goes on under quarantine for the more than 11 million residents of the metropolis. No one knows when the lockdown will end; until that day arrives, Wuhan residents continue to mostly remain inside their homes. Below are some images of what it has been like when they venture out, as well as scenes from a few of the places where coronavirus patients have been isolated.