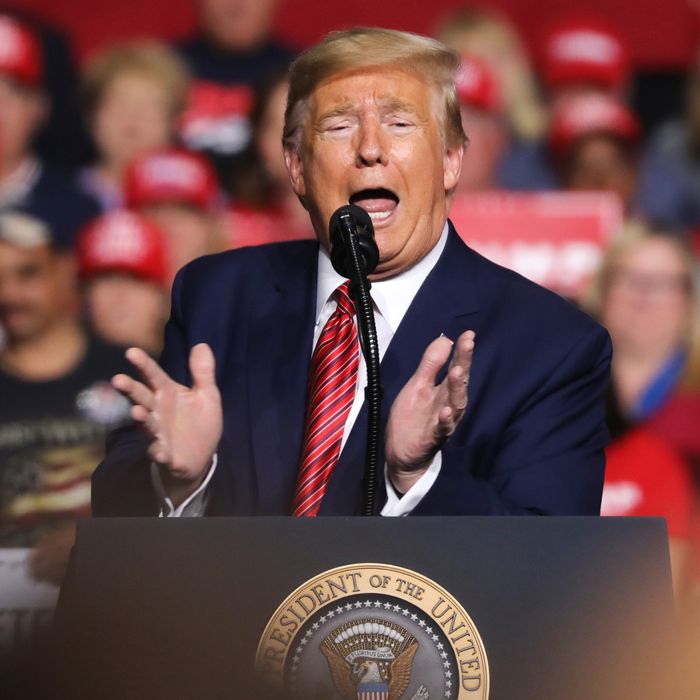 Pundit in chief.
Photo: Spencer Platt/Getty Images
President Trump's attention Wednesday morning was much more focused on the results of the Democratic primary than on the deadly coronavirus crisis currently sweeping the globe. The pundit-in-chief began his commentary on the Super Tuesday results by insulting Elizabeth Warren and Joe Biden, and continuing his attempt to sow discord among Democrats by feigning concern for the treatment of Bernie Sanders.
After Mike Bloomberg announced the end of his campaign, Trump then went in on his fellow New York City billionaire.
Later in the morning, Trump made a surprise appearance at an administration briefing on coronavirus. As the briefing wrapped, Trump made clear that he was there more to talk about politics, rather than the public health crisis unfolding around him. "No questions on the election?" he asked reporters before offering his analysis.
According to one reporter in the room, Trump spoke "about Super Tuesday with far greater enthusiasm than he did about the administration's efforts to combat the coronavirus."