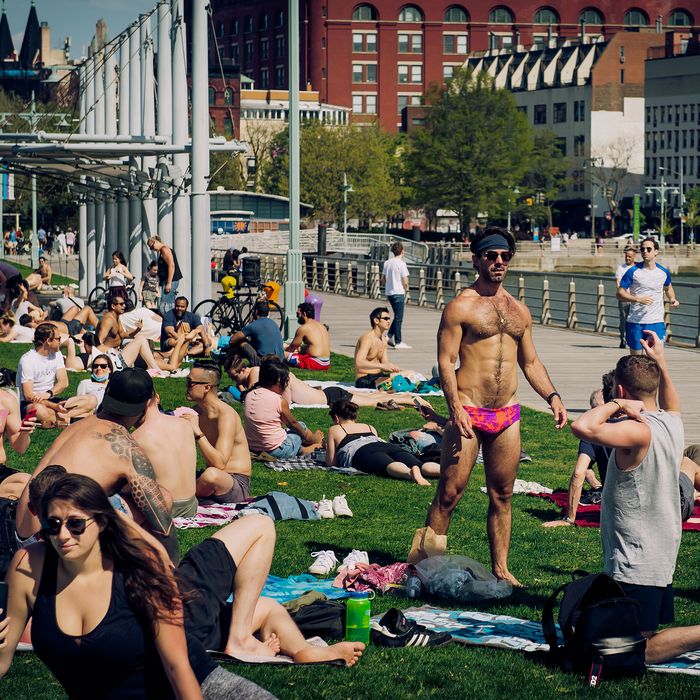 Some New Yorkers were in flaunt mode this weekend.
Photo: Dina Litovsky
Cool April weather across the Northeast made it temporarily easier for many Americans to stay inside and avoid possibly spreading the coronavirus to the public. But when this weekend delivered the area's first days above 70 degrees since mid-March, New Yorkers understandably broke their extended hibernation to enjoy the welcome return of a warm spring — mostly at a distance.
With park officers in paper masks watching over Sheep's Meadow and other Central Park destinations, thousands came out to enjoy the warm weather. And even given a noticeably heavy police presence across New York's parks — though not evenly distributed throughout the city's neighborhoods — the feeling of anxiety that has dominated life for the last two months seemed to mostly dissipate once weekenders got beyond the park's crowded entrances. Dina Litovsky chronicled the return of park life to the city on Sunday, in photos below: