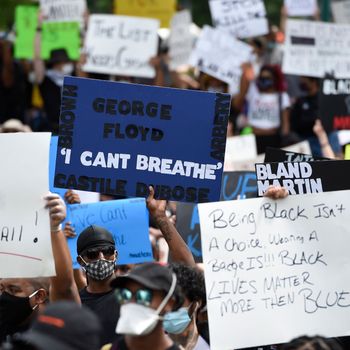 Demonstrators protest in Atlanta's Centennial Olympic Park.
Photo: Mike Stewart/AP/Shutterstock
Large protests over the deaths of George Floyd, Breonna Taylor, and other people of color at the hands of police continued in multiple cities on Friday. Here are some of the most powerful images photojournalists were able to capture at demonstrations in Minneapolis, Atlanta, New York, Louisville, and several other cities.