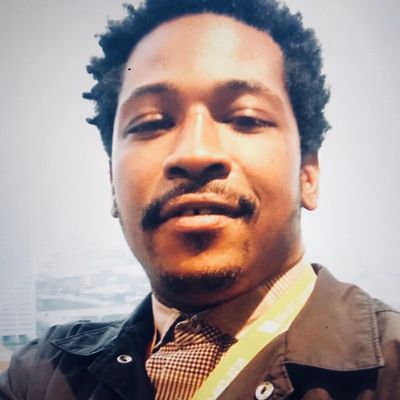 Rayshard Brooks
Photo: @KristenClarkeJD/Twitter
New York Is Committed to Covering This Essential Moment
We've removed our paywall from this and other stories about police brutality and systemic racism. Consider becoming a subscriber to support our journalists.
On Friday, June 12, a 27-year-old Black man named Rayshard Brooks was shot and killed by Atlanta police in what Mayor Keisha Bottoms called an unjustified use of deadly force. Brooks's death, which comes after weeks of nationwide unrest sparked by the killing of George Floyd by Minneapolis police, quickly led to protests — as well as the resignation of Atlanta police chief Erika Shields. Garrett Rolfe, the officer who killed Brooks, has been fired and now faces 11 charges, including felony murder. The other officer on the scene, Devin Brosnan, is facing three charges, including aggravated assault.
Below is everything we know about Brooks's death and its aftermath in Atlanta.
What happened during the incident
Shortly after 10:30 p.m. on Friday night, two Atlanta police officers, Devin Brosnan and Garrett Rolfe — who are both white — responded to a complaint that a man, later identified as 27-year-old Rayshard Brooks, was asleep in his car and obstructing other vehicles in the drive-through lane of a Wendy's restaurant on University Avenue in southwest Atlanta. According to the Georgia Bureau of Investigations, which is investigating the shooting, the officers gave Brooks a sobriety test, which he allegedly failed. The GBI says that when the officers then went to arrest Brooks, he "resisted and a struggle ensued," prompting one of the officers to deploy their Taser. Brooks was able to obtain the Taser before trying to run away, according to the GBI, and then "officers pursued Brooks on foot, and during the chase, Brooks turned and pointed the Taser at the officer. The officer fired his weapon, striking Brooks."
Brooks was taken to the hospital, but died following surgery.
The New York Times has done an exhaustive analysis of the available footage of the event — which includes body-cam footage from the officers, dashcam footage from the officers' vehicles, bystander videos, and surveillance-camera footage from the Wendy's.
According to those videos, Officer Brosnan was the first to respond, arriving at 10:42 p.m., at which point he wakes up Brooks in his car and has him pull into a nearby parking space, at one point almost suggesting that Brooks just take a nap. Per the Times, "Officer Brosnan appears to be unsure whether he should let Mr. Brooks sleep in the car or should take further action. At 10:49 p.m., he contacts police dispatch and requests another police officer."
Officer Rolfe, a more experienced officer, arrives six minutes later, and after speaking with Brosnan begins to question Brooks, who is calm, friendly, and compliant with the officers. Rolfe administers a field sobriety test on Brooks, who eventually admits he has been drinking, but says he isn't too drunk to drive.
Brooks also asks Rolfe if he can just lock up his car and walk to his sister's home, which he says is nearby, and that his daughter is there, and that they had just celebrated her birthday. Rolfe, in what appears to be an attempt to get Brooks to admit he is too drunk to drive, asks him why he wants to go home. "I don't want to be in violation of anybody," Brooks responds.
When Rolfe asks Brooks if he can give him a breath test, Brooks responds, "I don't want to refuse anything," and soon agrees to the test. The two officers and Brooks have been talking for nearly 30 minutes, peacefully, by the point Rolfe gets the result of the breath test and at 11:23 p.m. tells Brooks he "has had too much drink to be driving," and goes to handcuff him. Brooks seems compliant at first, then tries to break free of the officers, who then try to tackle him to the ground.
A cell-phone video of the incident recorded by a bystander shows Brooks and the two officers scuffling on the ground. Rolfe tells Brooks to stop fighting and warns him that he is going to get Tased. "Mr. Rolfe, come on, man. Mr. Rolfe," Brooks says. Officer Brosnan has unholstered his Taser and Brooks gets ahold of it during the scuffle, breaks free, stands up, and punches Rolfe. Brooks does not try to use the Taser. Rolfe fires his Taser at Brooks — who then begins to run away with Brosnan's Taser still in his hand. Rolfe follows close behind, continuing to try to use his Taser to stun Brooks.
What happens next was captured in a disturbing video recorded by a Wendy's surveillance camera. Brooks can be seen running across the parking lot with Rolfe close behind. While running, Brooks half turns around and points the Taser toward Rolfe and fires it.
Rolfe then drops his Taser and unholsters his handgun, firing three times at Brooks as he runs away. Brooks then falls to the ground. All of this happened in the space of about a minute since the officers began trying to arrest Brooks.
The two officers stand over Brooks, who is still moving. It takes two minutes for them to begin to provide medical assistance, after Brosnan has gone back to his vehicle to radio for help. An ambulance arrives six minutes after the shooting, and takes Brooks to the hospital eight minutes later.
Officer Garrett Rolfe has been fired, and now faces murder charges
Garrett Rolfe, the Atlanta police officer who shot and killed Brooks, was fired on Saturday night, and the other responding officer, Devin Brosnan, was placed on administrative leave, according to the Atlanta Police Department. Rolfe was a six-year veteran of the force, while Brosnan has been with the department for less than two years.
On June 17, Fulton County district attorney Paul Howard announced that Rolfe would face 11 criminal charges, including felony murder and aggravated assault with a deadly weapon. Devin Brosnan is facing three charges, including aggravated assault and violation of oath. On June 18, Rolfe turned himself in to the Fulton County jail.
In the announcement, Howard also displayed pictures showing Brosnan standing on Brooks's shoulders while Brooks was on the ground after being shot. While Brosnan was on Brooks's shoulders, Rolfe kicked Brooks's body. Howard also announced that Brosnan is cooperating with the district attorney's office, and is willing to testify against Rolfe.
Following the announcement of the murder charge on June 17, Atlanta police officers reportedly called out sick en masse, protesting the charges by refusing to do their jobs.
On Thursday, the Atlanta Police Foundation — a non-profit funding "high priority projects designed to enhance the City of Atlanta's ability to fight and prevent crime" — announced it would provide a $500 bonus for every APD officer.
Rayshard Brooks's family: "When does this stop?"
Brooks, 27, lived in Atlanta and leaves behind a wife, three daughters — ages 1, 2, and 8 — and a 13-year-old stepson. According to a lawyer for the family, L. Chris Stewart, Brooks worked at a Mexican restaurant. Brooks's daughter turned 8 on Saturday, Steward said, and on Friday, Brooks had taken her out to eat, to an arcade, and to get her nails done. He was going to take her skating on Saturday.
Brooks's wife, Tomika Miller, spoke to CBS News on Monday. "Right now I'm still not processing the fact that my husband's not coming home ever," she said, explaining that she had already cried over what the family of George Floyd has gone through — and couldn't believe she was now going through the same thing herself.
"I never imagined it being at my front door," she explained. "I never imagined it being me having to do this and go through this. And I honestly feel I felt the pain, but now I really feel the pain."
Miller said she hasn't been able to bring herself to watch the footage of her husband being shot. She also said she wanted Officers Rolfe and Brosnan to be in jail. "It was murder. That was not justified," she said. "Because he was shot and he wasn't armed. He wasn't dangerous."
Brooks's niece, Chassidy Evans, appeared with Miller and other members of Brooks's family at a press conference on Monday. "The day after my uncle's murder, his oldest daughter sat (waiting) for her father, in her birthday dress, to come and take her skating," Evans said.
"Not only are we hurt, we are angry. When does this stop? We're not only pleading for justice. We're pleading for change," she continued. "My uncle did not die in vain. His life mattered."
Brooks's cousin, Tiara Brooks, made a similar point, asking, "How many more protests will it take to ensure that the next victim isn't your cousin, your brother, your uncle, your nephew, your friend, or your companion, so that we can finally end the suffering of excessive police force?"
John Wade, a family friend who spoke with the Atlanta Journal-Constitution, "described Brooks as 'an outstanding person.' Wade said Brooks was outgoing, easygoing, and 'rarely in any trouble at all,'" adding that "he was kind and rarely even used cuss words."
A former employer of Brooks's in Ohio, Ark Restoration & Construction, also posted a tribute to Brooks on Instagram early Sunday:
A GoFundMe has been set up to support Brooks's family.
Mayor Bottoms condemned the shooting and Atlanta's police chief resigned
On Saturday, Atlanta mayor Keisha Lance Bottoms condemned the shooting and called for the officer responsible to be fired. "While there may be debate as to whether this was an appropriate use of deadly force, I firmly believe that there is a clear distinction between what you can do and what you should do," Bottoms said. "I do not believe that this was a justified use of deadly force and have called for the immediate termination of the officer."
Late Saturday, as protests raged outside the Wendy's where Brooks was killed, the APD announced that Rolfe had been fired and Brosnan had been put on administrative leave.
Bottoms also announced on Saturday that Atlanta police chief Erika Shields has offered her resignation, which the mayor accepted. Shields, who drew praise two weeks ago for her quick condemnation of the Minneapolis police officers who killed George Floyd and her frank conversations with protesters in Atlanta, said she was stepping down "out of a deep and abiding love for this city and this department," and that "I have faith in the mayor, and it is time for the city to move forward and build trust between law enforcement and the communities they serve."
Protests began immediately after Brooks was killed
Following the shooting, a crowd quickly assembled at the scene. They condemned the killing of Brooks and shouted at nearby officers; at one point a chant of "no justice, no peace" broke out.
The protest continued on Saturday morning outside the Wendy's, and was joined by some members of Brooks's family, who emphasized that nothing Brooks did should have resulted in him being killed.
A peaceful protest continued outside the Wendy's throughout the day on Saturday, then swelled on Saturday night, despite police efforts to prevent protesters from making it to the area. Protesters blocked nearby streets and eventually Interstate 85, which was adjacent to the Wendy's. There were some confrontations between protesters and police, who used tear gas in an attempt to break up the demonstration.
Later, at around 11 p.m. Saturday, protesters turned their rage on the Wendy's itself, smashing the windows before someone set it on fire. The resulting blaze soon engulfed the restaurant and ultimately destroyed it. The Atlanta Fire Rescue Department said it was unable to respond to the fire because of the protest, though law-enforcement officers tried to clear a path for firefighters using tear gas.
By Sunday morning, this is what was left:
Protests continued near the Wendy's into the early morning hours on Sunday. Protests also took place in other parts of the city overnight, including outside the Atlanta police precinct near Grant Park.
This post has been updated to reflect newly reported information.