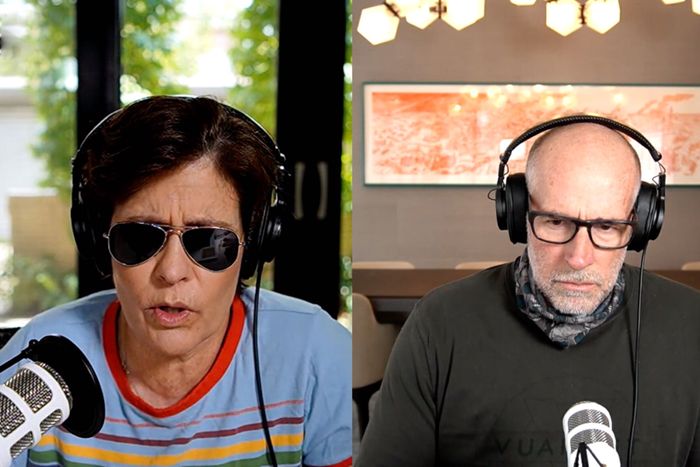 Swisher and Galloway at work.
Photo: New York Magazine
On the latest episode of Pivot Schooled Live, Kara Swisher and Scott Galloway focused on the past, present, and future of education. Galloway ran through the ways in which the transformation of elite colleges has made it more difficult to obtain affordable, high-quality schooling — and how remote learning has turned college for some into "the world's most expensive streaming service."
Galloway and Swisher hosted Howard University president Dr. Wayne A.I. Frederick, who talked about his school's plan for remote learning this fall and its focus on academics as opposed to nonessential amenities. They then spoke with Austin Beutner, superintendent of the Los Angeles Unified School District, about the challenges big-city public school districts are facing. Finally, tech journalist and longtime Swisher co-conspirator Walt Mossberg joined the show to chat and field some listener questions.
You can watch the whole episode here.