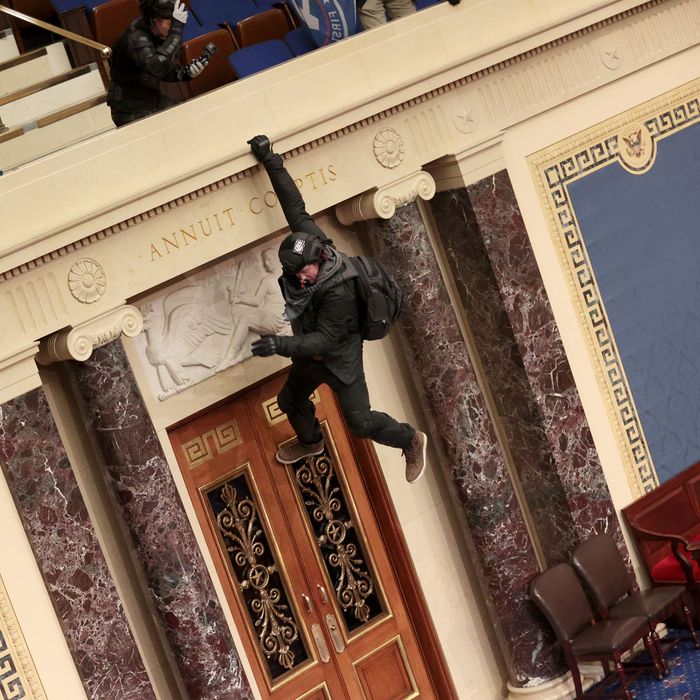 A protester hangs from the balcony in the Senate Chamber.
Photo: Win McNamee/Getty Images
On Wednesday afternoon, a mob of Trump supporters overpowered police and breached the Capitol building. They had their run of the place — vandalizing property, camping out in lawmakers' offices and, incredibly, making themselves at home in the chambers of the House and Senate. Photo after photo captured a surreal scene of anarchy, menace, and disarray. Here are the most eye-opening pictures so far.