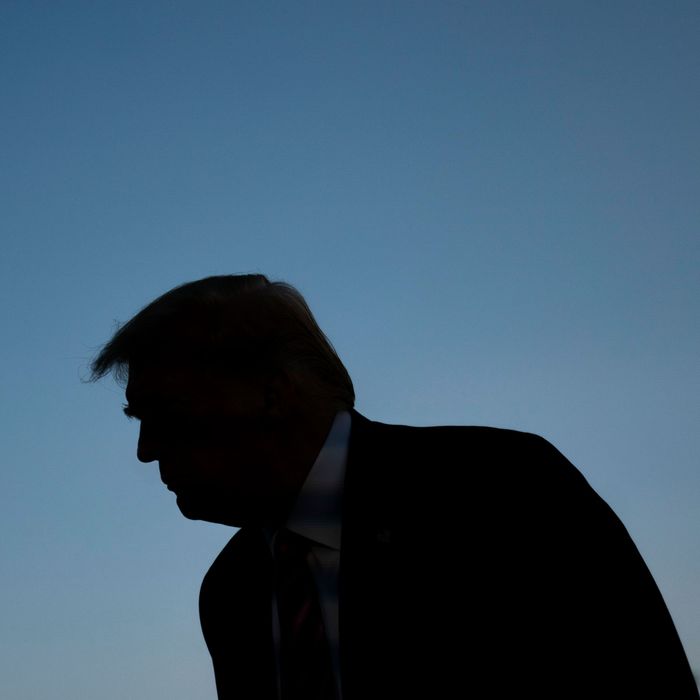 Impeachment, again.
Photo: Drew Angerer/Getty Images
On Monday morning, four House Democrats unveiled a single article of impeachment against President Trump over his role in last week's Capitol riots. The charge is "incitement of insurrection," and its explanation is straightforward. The article recounts the president's role in Wednesday's chaos, concluding that Trump "gravely endangered the security of the United States. He threatened the integrity of the democratic system, interfered with the peaceful transition of power, and imperiled a coequal branch of Government."
House Democrats have called on President Trump to resign or, failing that, for Vice-President Pence to invoke the 25th Amendment to try to remove him. If neither happens, impeachment may come up for a vote as soon as Wednesday, according to House Majority Leader Steny Hoyer. It would then move to the Senate, though the timetable on a vote there is unclear.
Read the document below: