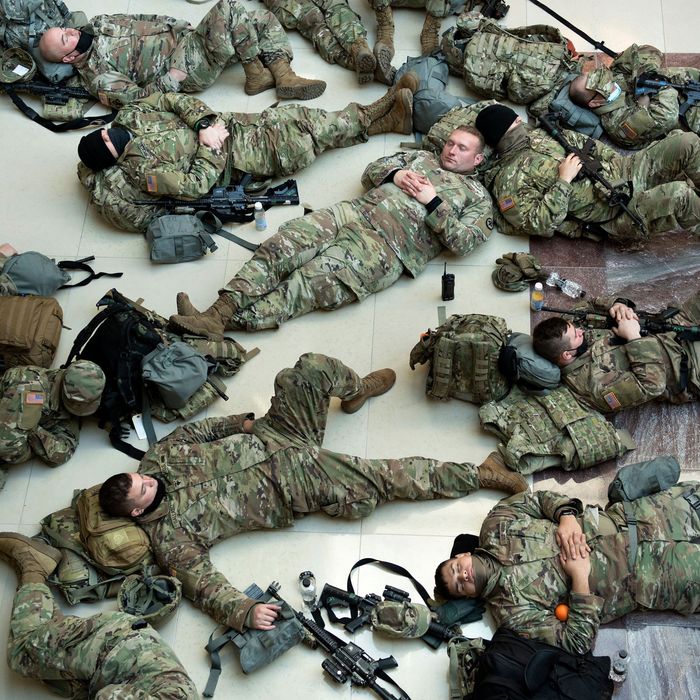 Getting some shut-eye.
Photo: Brendan Smialowski/AFP via Getty Images
The pro-Trump mob that overran the Capitol last week had little difficulty getting past a police force that seemed shockingly unprepared for such a breach.
The chaos naturally prompted a rethink of security in and around the building. And one week later, parts of the Capitol look more like a staging ground for a war than a legislative chamber. The new influx of armed law enforcement — some of whom were seen sleeping on the floor — comes in addition to other security measures, among them new fencing outside the Capitol and metal detectors at the House chamber entrance (which many Republican members are ignoring). Below, some of the most notable, and strangest, photos from Wednesday.