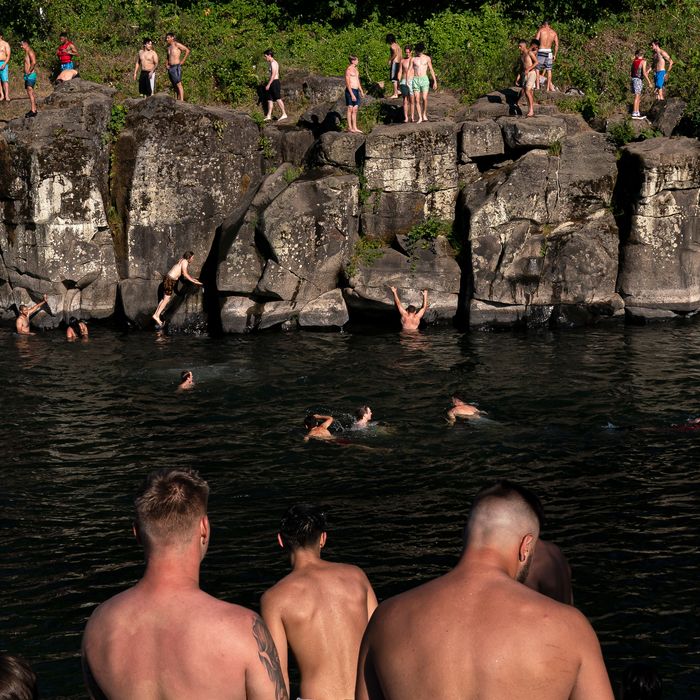 Cliff divers line up along the Clackamas River at High Rocks Park on Monday in Portland, Oregon.
Photo: Nathan Howard/Getty Images
A record-obliterating heat wave is baking the Pacific Northwest, pushing daytime temperatures into the triple digits. Portland, Oregon, hit a sweltering 112 degrees Fahrenheit on Sunday, breaking the all-time temperature record of 108 degrees — set just one day earlier. Seattle set a new all-time high on Sunday too, at 104 degrees. And there are even hotter temperatures to come under the once-in-a-millennium heat dome: "The historic Northwest heat wave will continue through much of the upcoming week, with numerous daily, monthly, and even all-time records likely to be set," the National Weather Service said in a statement on Monday. Typically at this time of year, the area sees average highs in the 70s, underscoring the consequences of a warming world that can make such extreme heat events more common. Below are some images from the scorched region taken in the past few days.