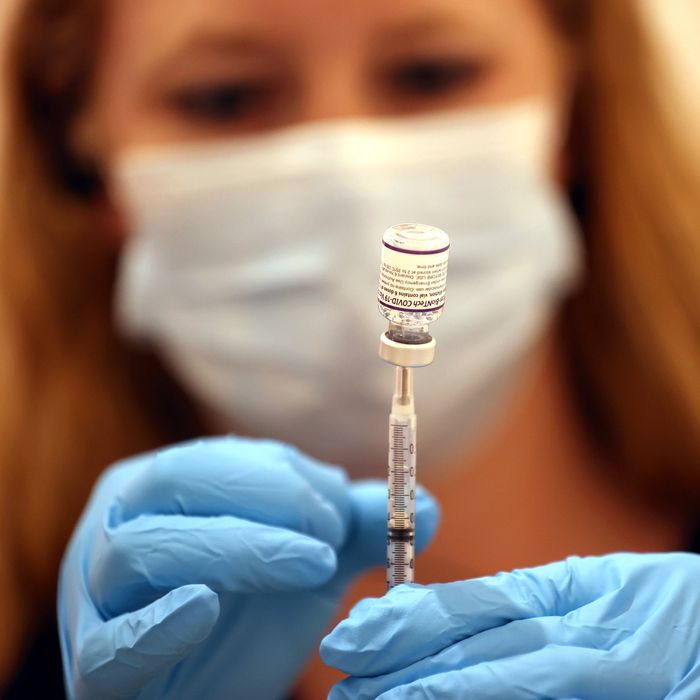 Shots, shots, shots.
Photo: Justin Sullivan/Getty Images
Booster shots may be given to millions more Americans beginning Friday after federal officials expanded approval to all three authorized COVID vaccines this week. Moderna recipients are recommended be boosted like Pfizer cousins — if they are older than 65 or at high risk of getting sick — while a second shot is recommended for all adults who received Johnson & Johnson's single-dose vaccine. All three vaccines may be used to boost one another, after a review of data showed such a "mix and match" scheme helps boosters more.
The FDA announced the wider booster plan on Wednesday as the nation emerges from the teeth of a brutal summer wave of infections driven by the delta variant. An expert panel of CDC advisors voted on Thursday to approve the mix-and-match approach for those who received the Moderna and Johnson & Johnson shots, according to STAT News. CDC Director Rochelle Walensky had the final word and signed off on Thursday night.