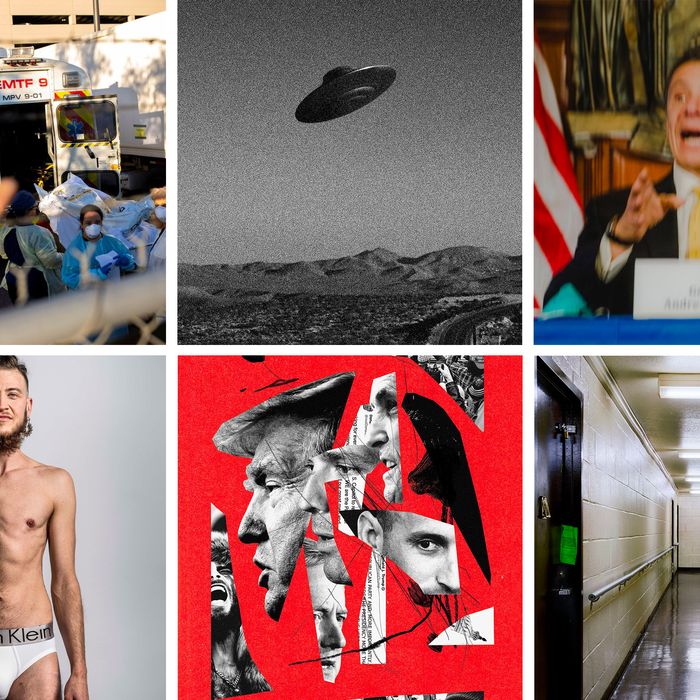 Two stories dominated 2021, the Trump administration's calamitous finale and the lingering COVID-19 pandemic, so it's no surprise that those topics are heavily represented on this list of Intelligencer's most-read stories of the year, measured by audience engagement time. Readers also gravitated toward pieces that explored seismic power shifts, from Andrew Cuomo losing his grip on New York politics to redditors banding together to terrorize Wall Street. And they made time for offbeat topics, too, including the Pentagon (sort of) revealing what it knows about UFOs and what it's like to become a millionaire overnight.
This list is just a small sample of the work New York puts out each day in print, across its six digital sites — Intelligencer, the Cut, Vulture, Grub Street, the Strategist, and Curbed — and in its growing portfolio of newsletters. For more of our coverage, be sure to sign up for Intelligencer's daily newsletter and to subscribe.
This piece has been updated.