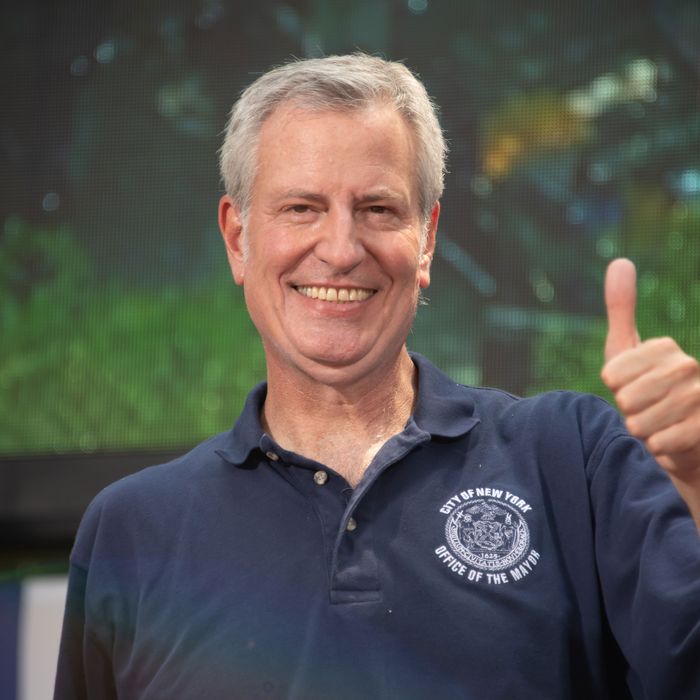 You can't get rid of me.
Photo: Noam Galai/Getty Images
Bill de Blasio can't be mayor anymore, no one voted for him for president, and a run for governor was dead before it started, so he's running for Congress.
On Friday, the former mayor went on MSNBC's Morning Joe to announce he is running in one of the city's newly formed congressional districts.
"The polls show people are hurting. They need help, they need help fast, and they need leaders who can actually get them help now and know how to do it. I do know how to do it from years of serving the people of this city. And so today, I'm declaring my candidacy for Congress in the Tenth Congressional District of New York," de Blasio said.
The news wasn't exactly a surprise, given he had launched an exploratory committee on Wednesday. In addition to de Blasio, Assemblymember Yuh-Line Niou and State Senator Brad Hoylman say they are considering a run.
De Blasio will run in the Tenth Congressional District, spanning lower Manhattan and a swath of Brooklyn including his home base of Park Slope. The new district was one of several drawn up after a court struck down a gerrymandered map engineered by Democrats in their favor. The draft map, expected to be made official on Friday, would create districts that are less favorable to Democrats, and it's causing chaos in among incumbents. The new map would force Representatives Jerry Nadler and Carolyn Maloney into the same large 12th district covering most of Manhattan, leading Nadler to run for Maloney's seat. (To say nothing of what's happening with Sean Patrick Maloney.)