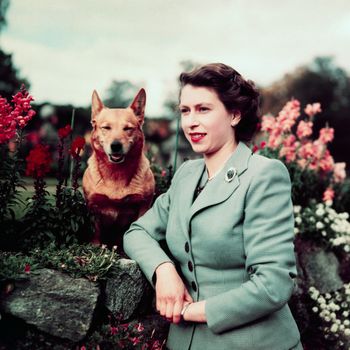 Queen Elizabeth II, seen here in better times.
Photo: Bettmann Archive
A historically wild day on the internet transpired after the death of Queen Elizabeth II. Calls for decency were mocked, brands tweeted and then deleted (notably, the Les Miserables official account deleted its memorial paean to monarchy), white Twitter and Black Twitter rubbed shoulders, Irish Twitter rallied then went to the pub.
In the end, if she brought nothing to those of us who weren't her subjects or had our lives and countries ruined by her cursed family, at least today the queen brought us the kind of joy you can experience only by still being alive.
The funniest stories of course are true, as this 1986 New York Times article makes clear. Most important, it was a time for honesty.
Naturally, there's the family to think of.
And the little dogs too.
The sincerest tweets hit the hardest, indistinguishable from jokes.
Calls for decorum were not met with gravity.
As is so often the case when someone dies, regular old tweets were hijacked by people wondering why people weren't observing the death of an ancient foreign dignitary.
Usually, the funniest jokes aren't jokes at all.