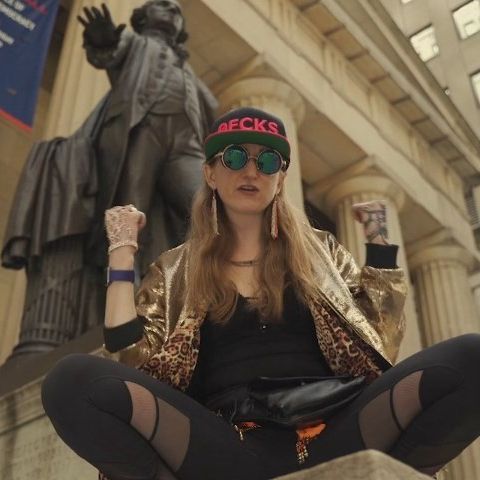 Last February, crypto skeptics rejoiced over the arrest of a married couple, Heather Morgan and Ilya "Dutch" Lichtenstein, who were charged by federal prosecutors with attempting to launder billions of dollars of stolen bitcoin. Their haul was grand, having somehow come into 119,754 bitcoin from the 2016 hack of Bitfinex, the largest-ever crypto heist. But most of the attention gravitated toward Morgan, better known as Razzlekhan — a rapper of questionable talent with a prolific social-media output who put out cringey songs about being a hacker nerd.
Since then, Morgan has been under 24-hour house arrest in her apartment on Wall Street and Lichtenstein has been in jail in Washington, D.C., as investigators continue to push the trial date back in order to consider a pretrial resolution — a timeline that suggests the pair could be cooperating. Meanwhile, Morgan has been looking for work, tweeting in September that she was seeking "remote" jobs for business-to-business tech companies. And according to a court filing Tuesday first reported by Bloomberg News, she has found one: A judge approved a request on January 17 to allow Morgan to work from her new employer's office Monday, Wednesday, and Friday from 10 a.m. until 8:30 p.m.
There is no information in the filing as to who is employing Morgan. Her attorney, Eugene Gorokhov, stated in a court filing that her employer's identity was secret because his client "has been subject to disparaging comments and harassment on social media as a result of the intense media coverage of this case." Gorokhov did state that Morgan was offered a job "in the role of growth marketing and business development specialist." Based on the hours, it's probably a tech company.