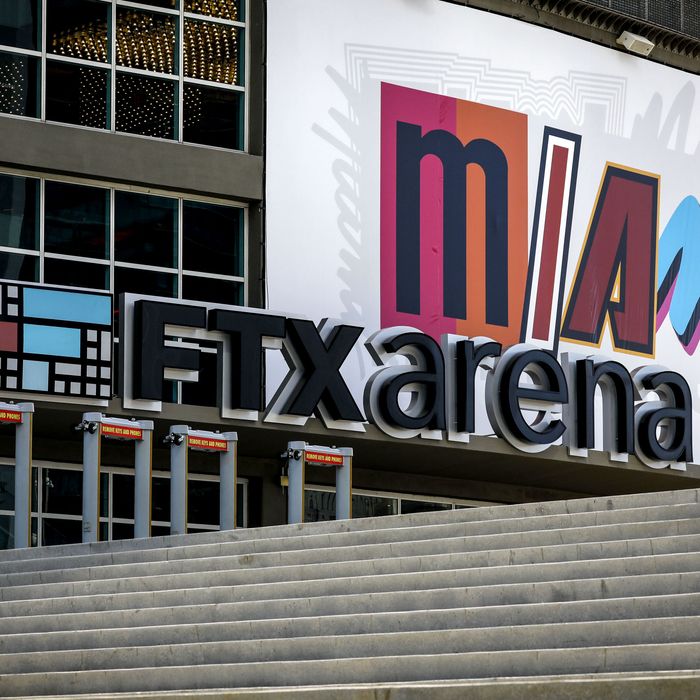 Photo: Eva Marie Uzcategui/Bloomberg via Getty Images
When the crypto exchange FTX collapsed in November, it lost roughly $8 billion in customer deposits because of the careless management and allegedly fraudulent behavior of its disgraced CEO, Sam Bankman-Fried. The new man in charge, liquidator extraordinaire John J. Ray III, told Congress it will take "months, not weeks" to chase down the lost funds while warning, "We're not going to be able to recover all the losses here."
As of early January, with Bankman-Fried pleading not guilty to federal charges, his former company is making some solid progress on its goal. On Wednesday, FTX attorney Andrew Dietderich announced that the exchange had recovered over $5 billion in assets, cash, and crypto it can sell to pay back creditors and customers. With another $4.6 billion in "nonstrategic investments" on the books that FTX hopes to sell as well, there is some hope its millions of customers who lost out can be made whole.
"We know what Alameda did with the money," Dietderich told a bankruptcy court in Delaware, referring to the hedge fund that was entwined with FTX. "It bought planes, houses, threw parties, made political donations. It made personal loans to its founders. It sponsored the FTX Arena in Miami, a Formula 1 team, the League of Legends, Coachella, and many other businesses, events, and personalities."
The rights to that arena, where the Miami Heat are fighting to stay about .500, is also going out the door. On Wednesday, a federal bankruptcy judge approved FTX's request to terminate its contract with Miami-Dade County, which owns the 21,000-capacity venue. The deal was signed in March 2021 for $135 million, and FTX was supposed to have its name on the side of the building until 2040 but made it less than two years.
As FTX makes surprisingly quick work of its liquidation, things aren't going as well for Bankman-Fried, where he is playing video games while under house arrest at his parent's home in Palo Alto. According to Bloomberg News, former FTX engineering chief Nishad Singh has been meeting with prosecutors to seek a cooperation deal. If he gets an agreement, he would join two other SBF lieutenants — Alameda Research CEO Caroline Ellison and FTX co-founder Gary Wang — who are informing the Feds on how Bankman-Fried caused FTX to implode.