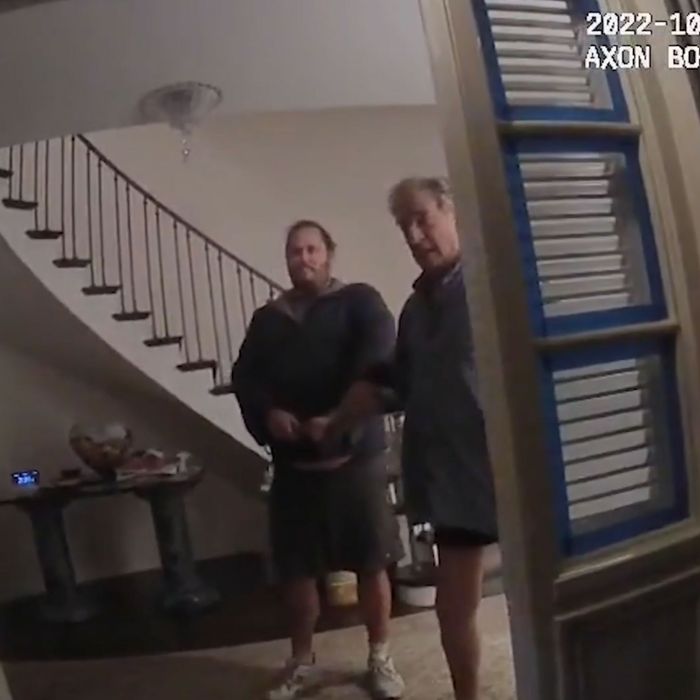 Photo: San Francisco Superior Court
Body-camera footage from the October 2022 attack on Paul Pelosi was released to the public on Friday after a San Francisco Superior Court judge ruled that there was no reason to keep the video private.
The roughly 90-second video is from the perspective of San Francisco police officer Colby Wilmes as he responded to a 911 call on October 28 from Paul Pelosi, the husband of former House Speaker Nancy Pelosi. When the door opens, Mr. Pelosi and assailant David DePape are seen holding a hammer, apparently paused in the middle of a struggle. "Everything's good," DePape says. When he's told to drop the hammer, DePape then raises it above his head and strikes Pelosi off-camera, and the officers rush in to detain him.
San Francisco Superior Court Judge Stephen M. Murphy ruled that there was no reason to stop the public from seeing the video, as it had already been played in open court. The San Francisco District Attorney's Office argued against the ruling, stating that, if members of the public manipulated the footage, it could lead to more false information circulated surrounding the attack. In the wake of the assault, conservative figures aired unsubstantiated conspiracies alleging that DePape and Pelosi were involved in a sexual relationship. DePape, 42, was a far-right conspiracy theorist who reportedly asked "Where is Nancy?" when he broke into the Pelosi home; police claim DePape said he would break her kneecaps if he thought she "lied" to him when asking answers about "the truth." He has pleaded not guilty on charges including attempted murder and assault with a deadly weapon in the attack that left Paul Pelosi with a fractured skull.
In a statement on Friday, Nancy Pelosi said she had "no intention" of watching the footage: "It will be a very hard thing to watch an assault on my husband's life."