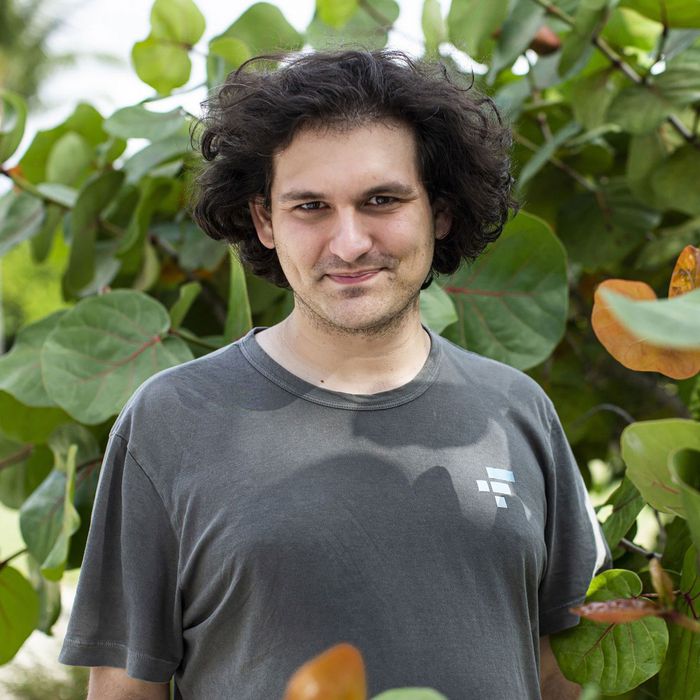 Photo: Erika P. Rodriguez/Chicago Tribune/Tribune News Service via Getty Images
As the alleged fraud at FTX began to unspool late last year, many newcomers to the crypto exchange's story were captivated by the unusual lifestyle of its top executives. Company leaders were living together in a penthouse in the Bahamas, reportedly doing drugs and sleeping with one another as they lost billions in customer funds? And these were supposed to be the smart people in crypto.
As FTX's bankruptcy proceeds in Delaware and the criminal case against founder Sam Bankman-Fried continues in Manhattan, more details are emerging about the ways of the company's C-suite — like the fact that a life coach was advising the executives on their professional lives. According to The Wall Street Journal, in early 2022 Bankman-Fried hired his own psychiatrist to serve as a coach for employees who were stressed out by the growing crypto firm's grueling schedule. Dr. George Lerner, SBF's psychiatrist since 2019, coached 100 of FTX's 300 staffers while seeing 20 of them in his private practice.
Lerner told the Journal that his goal at FTX was to build "a more sustainable work environment." According to staffers, that coaching included trying to get them to go on dates. "I was very concerned that people's happiness would be reduced by lack of dating opportunities outside of a big city or that they would feel compelled to leave the company due to this," he said. Other employees who saw him for coaching say he made it known that he could help get them Adderall for ADHD or Xanax for anxiety, though Lerner claims he prescribed medicines only to patients and only when it was necessary.
At least he hung around through the collapse to help coach staffers who were worrying about their careers and the fact that they had worked for the most prominent alleged fraudster in a decade. But that coaching might have been undercut by Lerner's being the CEO's psychiatrist: Some employees reportedly didn't disclose too much out of concern that the word could get back to Bankman-Fried.
With FTX's new CEO sorting through the rubble in bankruptcy, the company has requested that a judge approve a subpoena between Bankman-Fried and Lerner to gain access to their internal communications, so we may soon learn to what extent the coach was guiding the founder. At least they'll have something to talk about during their sessions: Lerner remains Bankman-Fried's psychiatrist.