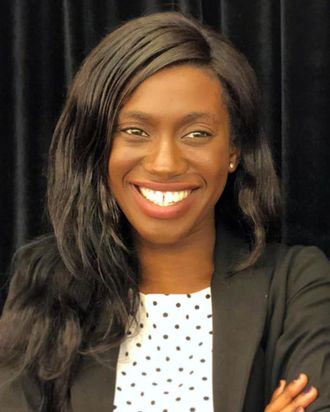 A 30-year-old New Jersey councilwoman was found shot dead outside her home on Wednesday, according to officials.
Eunice Dwumfour, a member of the Sayreville Borough Council, has been identified as the victim in the shooting. Dwumfour, a Republican, won her seat in November 2021 after defeating her Democratic opponent and was in the midst of serving her first three-year term.
Authorities said that Sayreville police received a call about shots fired around 7:30 p.m. and arrived on the scene at Samuel Circle in Sayreville. It was there that they found a woman in her car with multiple gunshot wounds outside the Camelot at La Mer apartment complex. She was later pronounced dead at the scene. A local community organizer shared video on Twitter of the vehicle being towed by police.
Officials said the investigation is still ongoing and so far there are no reports of a motive or a potential suspect. On Friday, ABC7 reported that the FBI is prepared to assist with the investigation if needed. According to the outlet, some neighbors reported seeing "a person wearing a hooded sweatshirt run between two buildings and jump a fence to escape."
Dwumfour had recently gotten married and leaves behind an 11-year-old daughter, according to the New York Post.
In a campaign interview with the outlet TAPintoRaritan Bay, Dwumfour said she was a "proud student and graduate of the Newark public schools." She later went on to receive a bachelor's degree in Women and Gender Studies from William Paterson University.
"I am running for Council to play a more active role in making sure our borough is a great place for our children and community to grow," she said.
Victoria Kilpatrick, the mayor of Sayreville, said in a statement that the community is "shocked and saddened" by Dwumfour's death, calling the councilwoman a friend.
"Eunice was a dedicated member of our Borough Council who was truly committed to serve all of our residents. The fact that she was taken from us by a despicable criminal act makes this incident all the more horrifying," said Kilpatrick.
In a statement, Governor Phil Murphy said he was "stunned" by the news of Dwumfour's death.
"Her career of public service was just beginning, and by all accounts she had already built a reputation as a committed member of the Borough Council who took her responsibility with the utmost diligence and seriousness," he said. "I send my condolences to Councilwoman Dwumfour's family and friends, her governing body colleagues, and the entire Sayreville community."