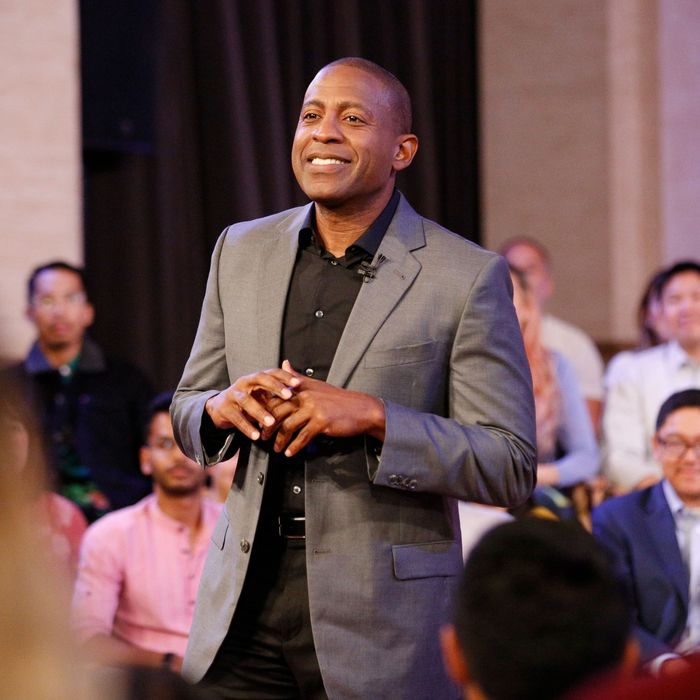 Photo: Kimberly White/Getty Images
Carlos Watson, co-founder of Ozy Media, was arrested Thursday on charges of conspiring to commit securities and wire fraud, The Wall Street Journal reported.
Watson was taken into custody in a Manhattan hotel and "accused of falsifying information about Ozy's performance and inflating its projected earnings, in an effort to secure tens of millions of dollars in investments to offset the fledgling company's mounting debt," according to the Journal. Ozy Media was indicted as well.
"Carlos Watson is a con man whose business strategy was based on outright deceit and fraud," said Breon Peace, the U.S. Attorney in Brooklyn whose office brought charges. Lawyers for Watson and Ozy told the Journal that they were shocked by the indictments — given what they characterized as discussions with the government that they believed would not result in criminal charges.
The moves came after Samir Rao, Watson's fellow co-founder, pleaded guilty to wire fraud, securities fraud, and aggravated identity theft. Another Ozy executive, Suzee Han, pleaded guilty last week. Both did so using pseudonyms, and their pleas were not known to the public until the Journal broke the news on Thursday.
In a widely read New York Times column published in September 2021, Ben Smith revealed that Rao had impersonated a YouTube executive on a call with Goldman Sachs in order to obtain financing for Ozy and that the company's self-generated hype about its reach and financial performance didn't match reality. The article led to a cascade of unflattering reporting on the company, which had positioned itself as a breezy news outlet that hosted many star-studded events.
Ozy's board said it would shut down in October 2021 but then reversed itself. Since then, the company has muddled along with few employees and little revenue, though Watson had recently touted a comeback.