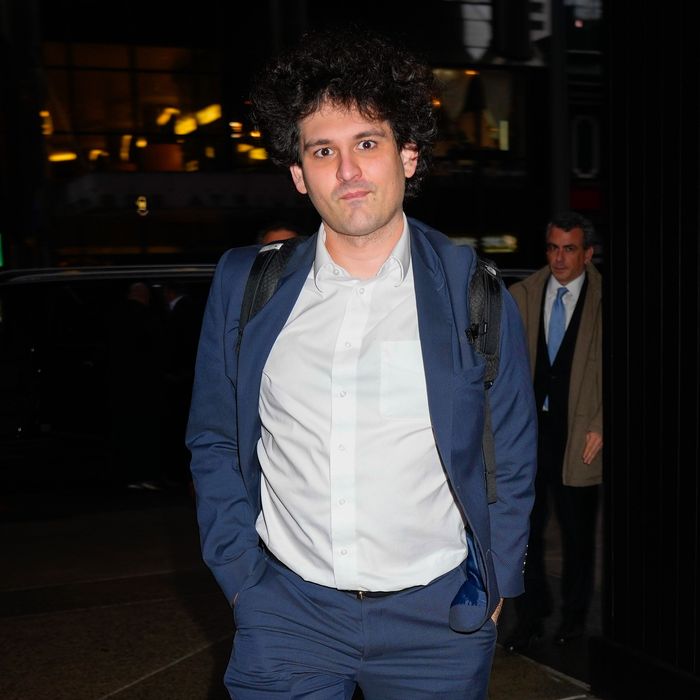 Since being extradited from the Bahamas in December, Sam Bankman-Fried has been holed up in his parents' home in Palo Alto on house arrest. The good news for him here is obvious: He doesn't have to spend the months before his fraud trial in jail, a reality he didn't enjoy much while behind bars in Nassau. The bad news, however, is that the FTX founder's parents don't appear to have a television.
According to prosecutors, Bankman-Fried used a virtual private network, commonly known as a VPN, to watch the Super Bowl. In the work-from-home era, VPNs are often used as a security measure to connect one's computer to the internet with an encrypted network. But they can also be used to access the American internet from a restricted country like China or for a certain American to log in to the NFL Game Pass subscription he bought while allegedly running a massive fraud in the Bahamas. Or, as prosecutors fear, to use it to access the web freely without the government finding out what he's looking at.
It's every American's right to watch the big game, but SBF's use of encrypted apps has already been a point of contention. Earlier in February, Judge Lewis Kaplan barred Bankman-Fried from using the encrypted-messaging service Signal — which allows users to auto-delete messages — to contact the general counsel of FTX U.S. Now that Bankman-Fried is using a VPN, prosecutors are concerned that he could once again be messaging FTX staffers without the government being able to see. As a result, Kaplan ordered SBF to appear in court on Thursday to talk about his Super Bowl indiscretion, noting that the "defendant's use of a VPN presents many of the same risks associated with his use of an encrypted-messaging or call application."
In federal court in Manhattan, prosecutors reportedly argued that they needed to go beyond a "whack-a-mole" approach and further restrict Bankman-Fried's internet access with clear, established rules on going online. Naturally, Judge Kaplan was confused why SBF used a VPN to watch a game that's broadcast for free. Rather than ban his internet access entirely, Kaplan has requested that the defense pay for the court to retain a cybersecurity expert about the matter next week. Then he will determine SBF's online fate.
Three months after the historic collapse of the crypto firm, Bankman-Fried's trouble with the VPN is a peek into his, uh, unique mind-set. A noted sports fan who just lost a $16 billion fortune is willing to frustrate a federal judge on a sensitive issue he ruled on just weeks ago to potentially save a few bucks. Wouldn't it have been cheaper to pony up for a new streaming service instead of flying to New York, paying his white-shoe attorneys to appear in court, and getting a consultant to explain how VPNs work?
This post has been updated.