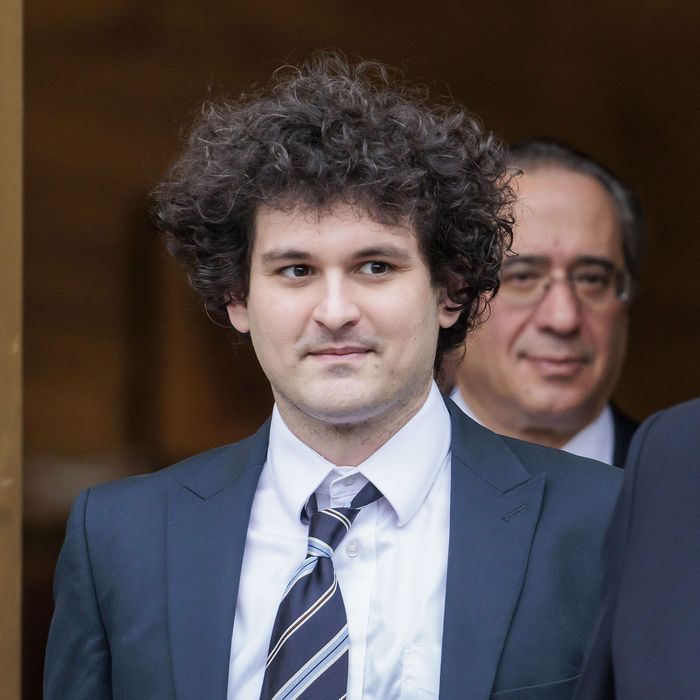 Photo: Justin Lane/EPA-EFE/Shutterstock
When Sam Bankman-Fried was released on a $250 million bond last December, the FTX founder's parents put down much of the collateral on what prosecutors called the "highest ever pre-trial bond" in a U.S. criminal case. His parents, the Stanford Law professors Joseph Bankman and Barbara Fried, put their multimillion-dollar house up to get their son released from jail. But it wasn't enough: They were a few hundred thousand short, and the terms of the bond meant that one of the guarantors couldn't be a relative.
For weeks, the names of the unknown benefactors were sealed as reporters fought for their identities to be named public, and on Wednesday, the judge overseeing the case agreed to unseal their names: Larry Kramer, the former dean of Stanford Law School, and Stanford computer scientist Andreas Paepcke. Kramer put up $500,000 and Paepcke, who has also served as a researcher and consultant at Hewlett-Packard and Xerox, put up $200,000.
Kramer and Paepcke may not be thrilled to have the public associate their names with the alleged fraudster of his generation. After all, SBF's parents stopped teaching at Stanford and resigned from other charitable positions after the collapse of their son's crypto firm. (Unlike Kramer and Paepcke, SBF's parents were involved directly in the company's mess in the Bahamas.) An institutional PR crisis is at hand, too, with four professors with Stanford connections putting up money and real estate (with the land leased from the university itself) to get Bankman-Fried out of jail ahead of his trial.
So far, Bankman-Fried's behavior suggests he hasn't been too grateful for the six-figure gesture. After his bail conditions were updated to ban him from using encrypted messaging apps to contact former staffers, SBF is heading back to court on Thursday for using another encrypted service, leading to prosecutor concerns that he is still trying to avoid government scrutiny.