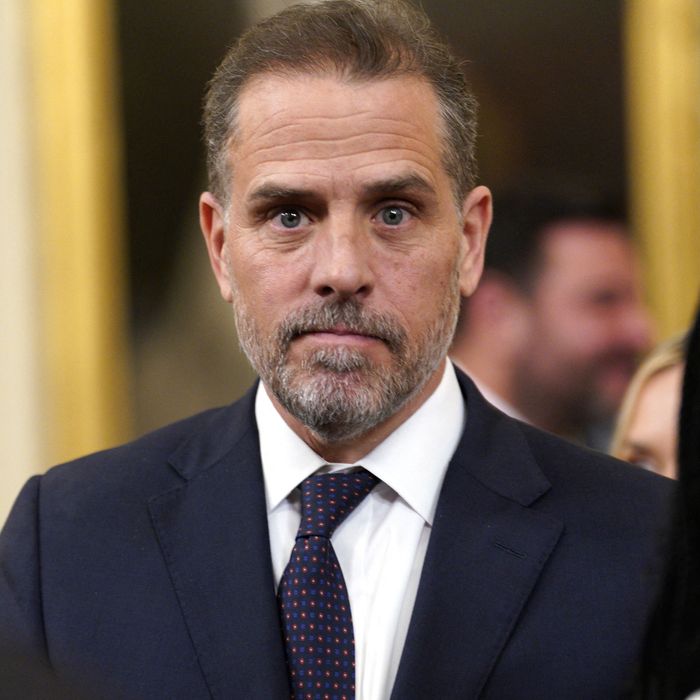 Photo: Gripas Yuri/ABACA/Shutterstock
Texts from Hunter Biden to a former employee obtained by the Daily Mail show that in 2019 the president's son threatened to withhold back pay from a legal assistant unless she had sex with him on FaceTime.
The assistant, who was not named in the report, was employed by Biden's legal firm, Owasco, for administrative work. Documents from his laptop show that the woman emailed in January 2019 asking why she had not received her paycheck for December 2018 and why her health insurance was not active. Two months later, the texts show that Biden sent her $1,000 via Apple Pay for "small stuff."
"I will bake [sic] up for back pay," he texted her on March 7, 2019. "You have to make up for back work." After he sent $2,000 more, she agreed, and Biden set the terms: "The rule has to be no talk of anything but sex and we must be naked and we have to do whatever the other person asks within reason." The texts go on and Biden continues to send her money as the two have sex over the video-chat app.
As the New York Post reported in 2020 when Biden's laptop mysteriously came to public light, he and the assistant had had sex prior to this March 2019 FaceTime call, and images of the two were found on the computer. But the allegation of withholding pay for sex could be a big new problem for the president's son, who is already in trouble.
Last fall, federal investigators reportedly believed there was enough evidence to charge him with tax crimes and a false statement related to a gun he had bought. When Republicans took over the House in January, the Oversight Committee announced an inquiry into Biden's finances, including "suspicious activity reports" filed by banks to federal regulators concerning his accounts, such as large transactions. Around 100 of these reports have been filed related to Biden's bank accounts — including wire payments of $44,500 from the younger Biden and his companies to this assistant in 2018. Meanwhile, Biden's lawyers have begun a promised counteroffensive, sending what the Washington Post describes as "blistering letters" to state and federal prosecutors using them to investigate those who've sprinkled around his dirt.